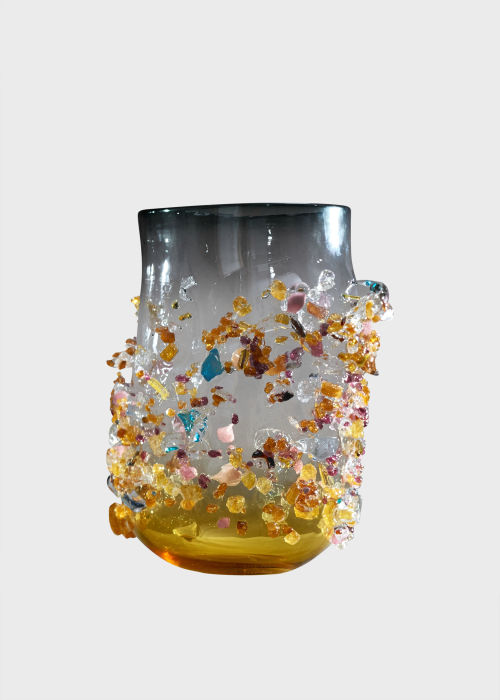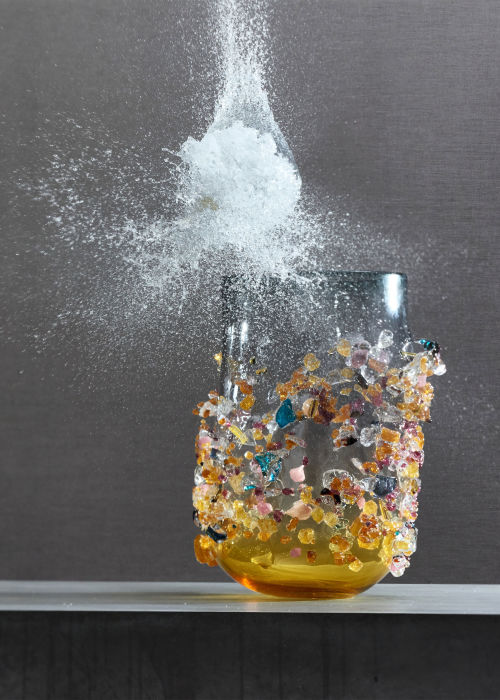 Please note, this product is excluded from promotions.
'Sakura' TRP 16013 Sculptural Vase by Maarten Vrolijk
A unique handblown art-glass sculptural vase, covered in an organic glass shard adornment by the Dutch artist Maarten Vorlijk. The piece is flame polished to soften the edges of all the additional external pieces.