Irreverent and almost cerebral, our made-in-Japan collections always look to unlikely sources for inspiration. Unsurprising then that the origins for the new SS23 collection come from two unexpected places: coastal erosion and ceramic forms.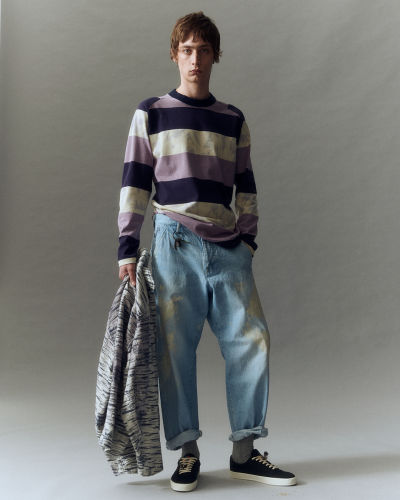 It was the art of kintsugi – the Japanese tradition of repairing Japanese pottery with gold or silver lacquer – that served as the starting point for the collection. The beauty of the practise is that it not only gives broken items a new life, highlighting their history, function and form, but it emphasises their imperfections and celebrates them – in other words, it's the embodiment of the wabi-sabi aesthetic philosophy.
From there, it wasn't hard to see the parallels between their forms and those of the coast. The wind-swept rocks. The rolling waves. The peaks in the sand. In particular though, it was the natural erosion of coastal areas and rawness of beachy landscapes that really determined the direction of the collection.
How that translates to the clothes is both abstract and apparent. Considered and contemporary, the new collection updates a fisherman-inspired wardrobe with modern, experimental approach – the ethos that underlines all of Red Ear's made-in-Japan pieces.
There are traditional workwear shapes in lightweight, loosely woven fabrics, woodblock-esque knits, relaxed, slubbed silk fabrics, denim with a clay-like effect (a nod to the ceramic inspiration), garment-dyed sweatpants, and so on.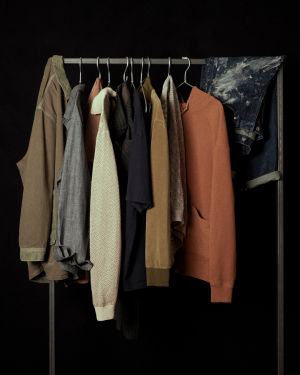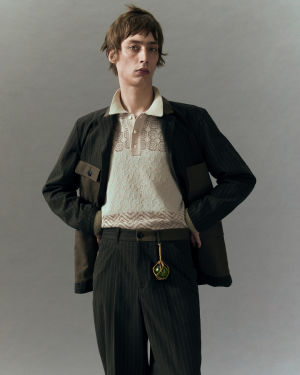 More literally, a fishing line graphic sits on logo tees and is embroidered on several pieces and a makers mark style logo – a reference to the stamps you often spot on the underside of handmade pottery – is emblazoned on sweats and tees. The natural, organic and earthy palette, meanwhile, nods to the original inspiration.
As with all Red Ear collections though, it's the care and attention to detail that really makes it special – there's hardly an element in each piece that hasn't been painstakingly thought about, from each individual button to the fabrics and final finish.
Discover More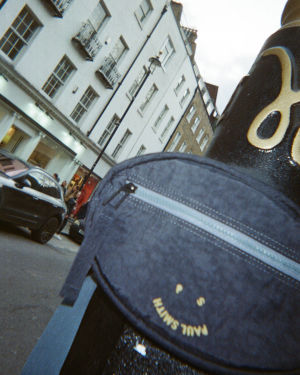 The Happy Scrapbook: Tokyo, London, New York & Paris
Take a trip around the globe with us as we take snaps of the things that make us happiest in Tokyo, London, New York & Paris, to mark the launch of our new SS23 PS Paul Smith Happy collection.
04.23
Do you want to keep in touch?
Published: 05.23
Words: Molly Isabella Smith