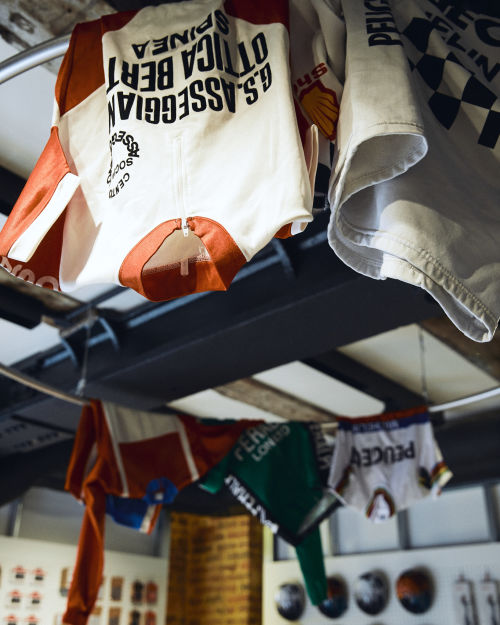 To celebrate the opening of Paul's Cycling Shop in our King's Cross location, we took a spin through the streets of London, stopping at a few of the designer's favourite haunts.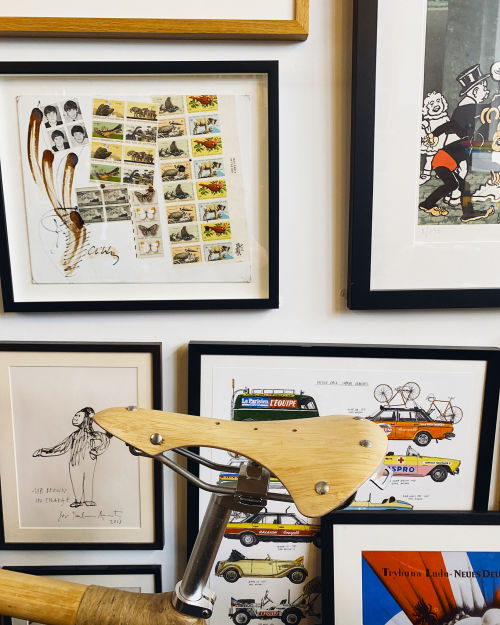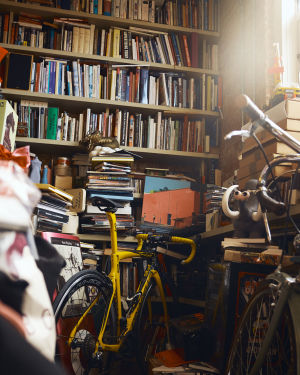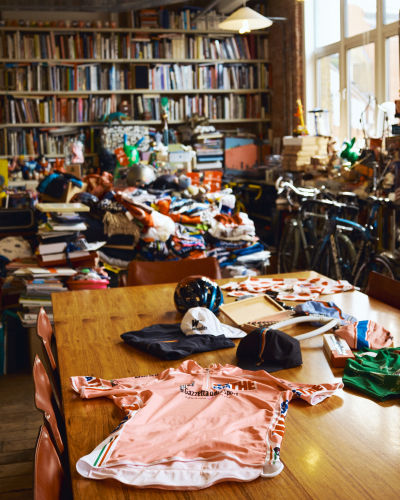 Setting Off

Starting off at the office – a veritable cabinet of curiosities – this is where you'll find Paul's endlessly expanding collection of books, art, cycling jerseys, knick knacks and, yes, many many bikes. "I'm a lifelong cyclist and am lucky enough to have been gifted some incredible bicycles over the years," he explains. "I see them as works of art as much as they are tools of transportation."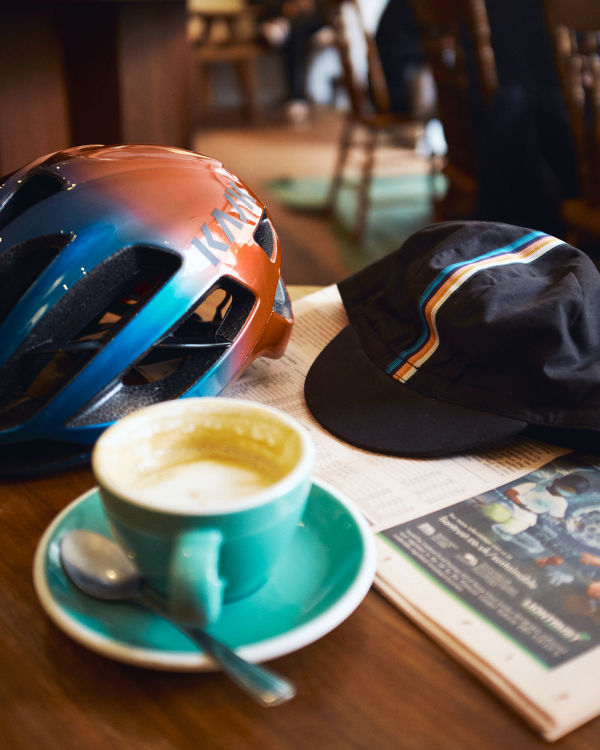 First Stop: Coffee

As of 2021, Shanghai takes the crown for the city with the most coffee shops – but London is snapping at its heels. With independent cafes popping up on practically every street, you're truly spoiled for choice when you're looking for some well-brewed fuel. If you're in Covent Garden, why not pop in to Abuelo for one of their brilliant brews.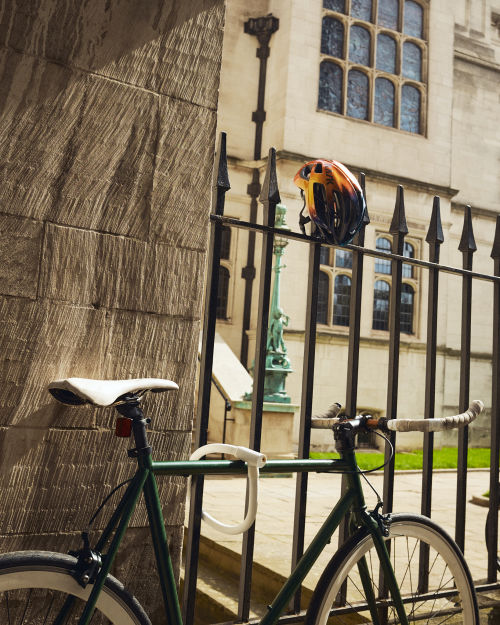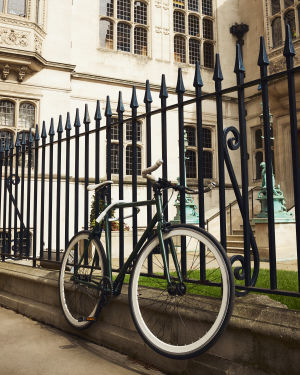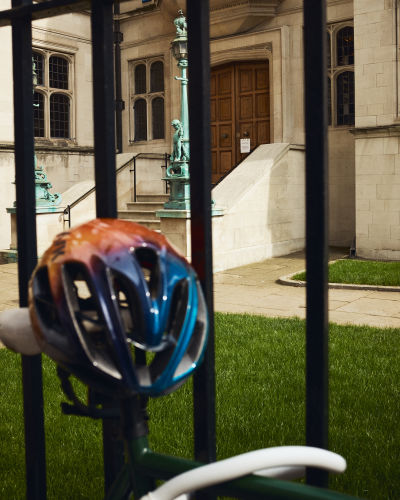 Seek Out A Hidden Gem

The great thing about travelling around the city by bike is that you get to really take it in. Even if you live in London your entire life – and know the streets as well as a cabbie – you can still find something to surprise you. Tucked away on the corner of a quiet, unassuming street down by the river, for example, you'll find Two Temple Place, a magnificent neo-Gothic mansion nestled between the office buildings.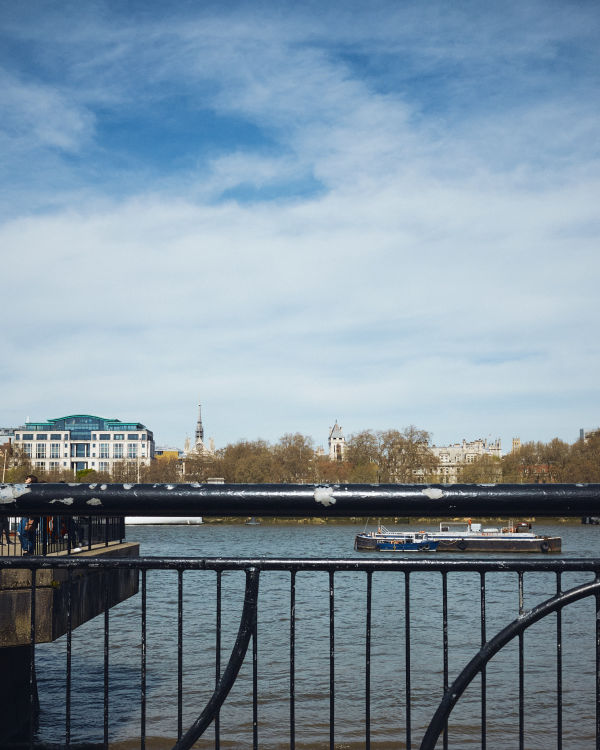 River Ride

The Thames Path – the route that takes you through 184 miles along the banks – is the longest river walk in the world, but the city's wide pavements make cycling along the embankment a real delight, too. It's a great way to soak up the sun (when it finally shows its face) and avoid traffic on London's narrower streets.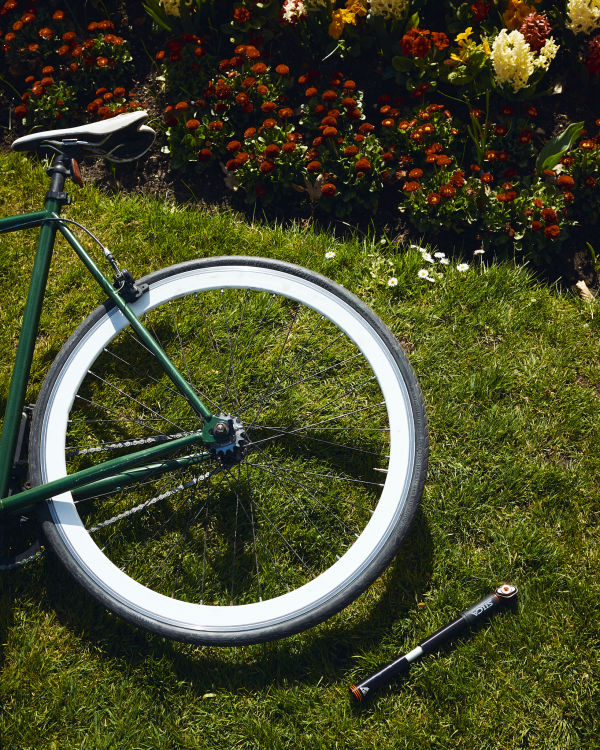 Take The Scenic Route

London's parks are its pride and glory – in fact, the city is one of the greenest in the world with 33% of it considered public park, gardens and green spaces. Even sprawling Hyde Park isn't the largest of the lot, but with plenty of paths and wide avenues, it is incredibly cycle-friendly and offers a nice change of scenery after a ride through the concrete jungle.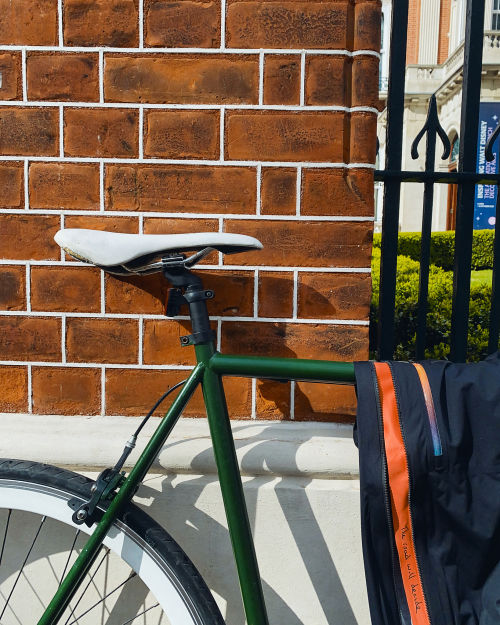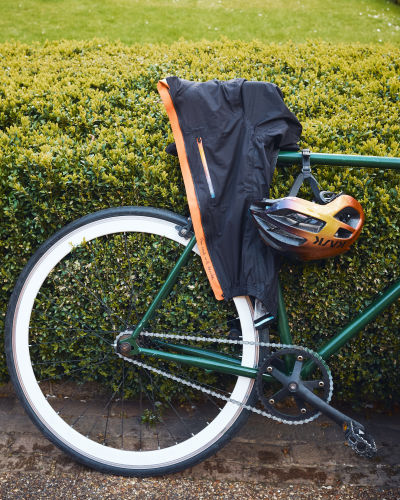 Drop Into A Museum

You can easily spend a whole day sauntering around a museum, but with so many on your doorstep in London, you can make a habit of dropping in for a quick cultural pick-me-up. The Wallace Collection is nestled in the heart of Mayfair, around the corner from the site of our Albemarle shop, so it's perfect for a quick tour on your lunch break.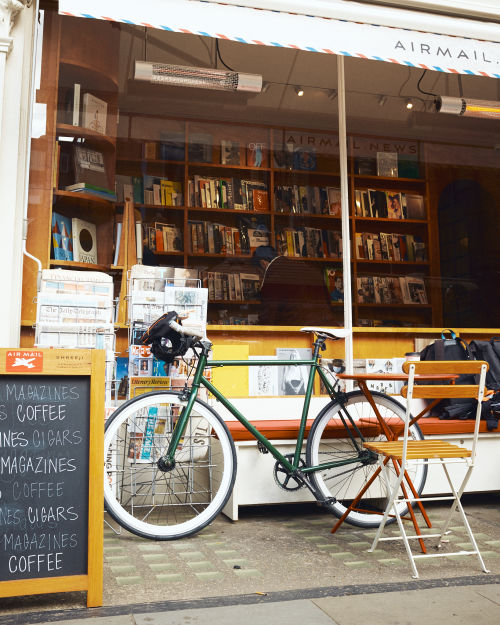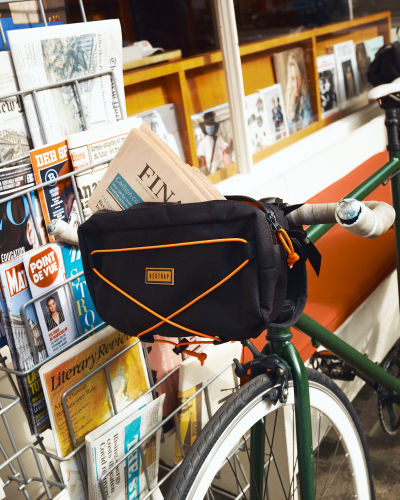 Pick Up The Paper

Make a quick pit stop at a local newsagents to grab the paper. One of our favourite places to browse is Shreeji Newsagents in Marylebone – the shop has been open since the 1980s and recently had a makeover courtesy of Gabriel Chipperfield's design studio Selected Works and now incorporates a smart salon and reading room. You won't find a finer selection of magazines, periodicals and journals but be careful, you might find yourself scouring the shelves for hours…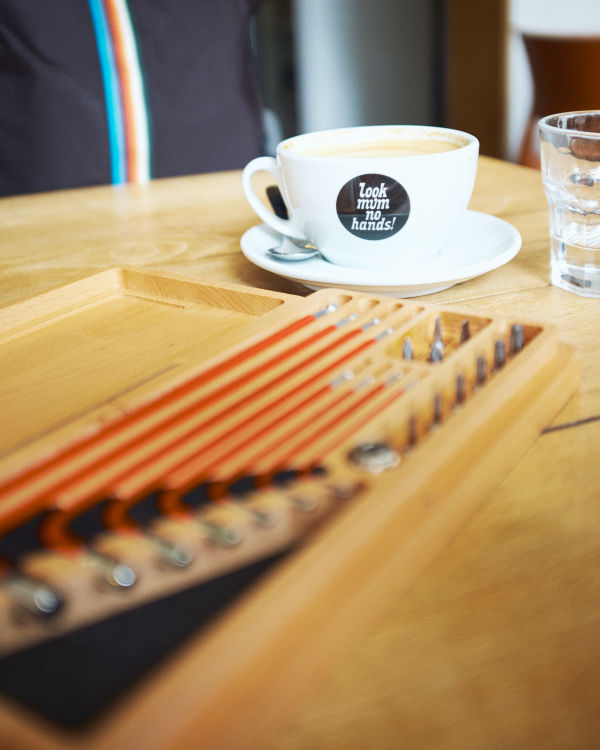 Pit Stop: Look Mum No Hands

The cycling scene in London is especially vibrant – and places like Look Mum No Hands are a real testament to that. As well as operating as a cafe, the space has a repair shop, sells kit and hosts exhibitions and events. They even have a big screen so you can catch the races. Be warned though: you'll be craving the avocado toast for months to come.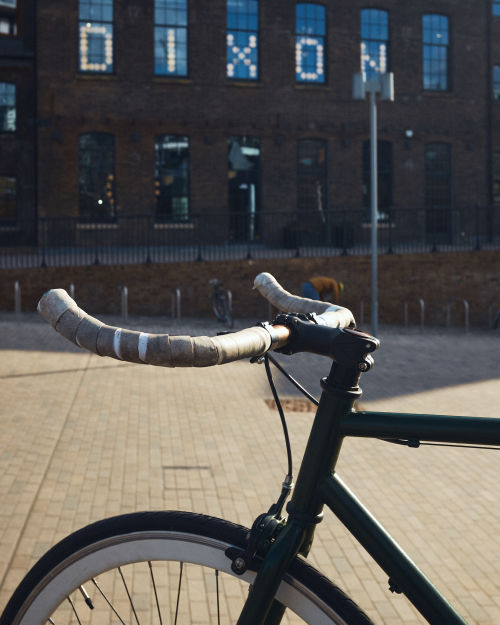 Visit Your Neighbours

As you get closer to our final destination in Coal Drops Yard, it's worth taking a moment to browse the other shops in the area. Though it might be one of the city's newer shopping developments, it's already one of the most dynamic: with a real range of design, art and independent fashion stores. Tom Dixon, one of Paul's friends, also operates a studio here and it's always a pleasure to drop in.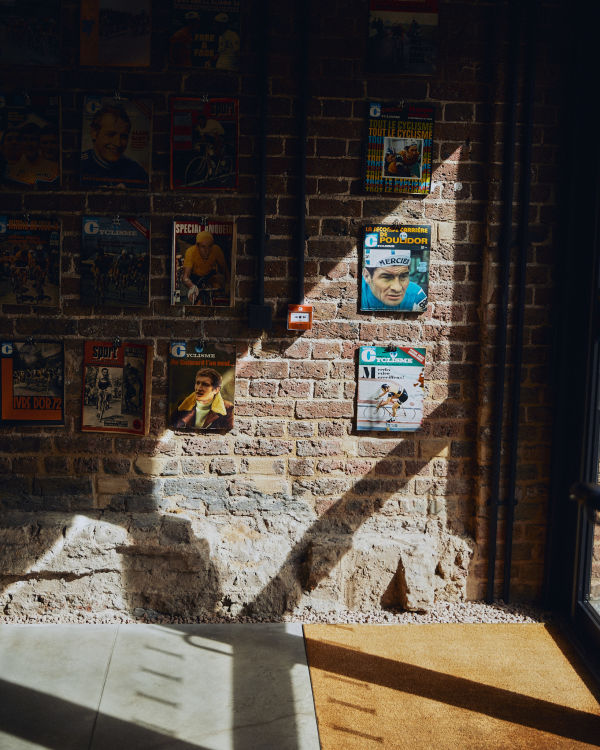 The Final Destination

The idea behind our King's Cross pop-up in our Coal Drop's Yard store was to create a one-stop-shop for all things cycling-related – whether you class yourself a seasoned pro or recreational rider. With replica vintage jerseys, saddles, helmets and tools on offer, you'll also find a selection of our celebrated collaborations with the world's biggest cycling names, like KASK and Hiplock alongside gear from veloToze, SILCA, Wera and more.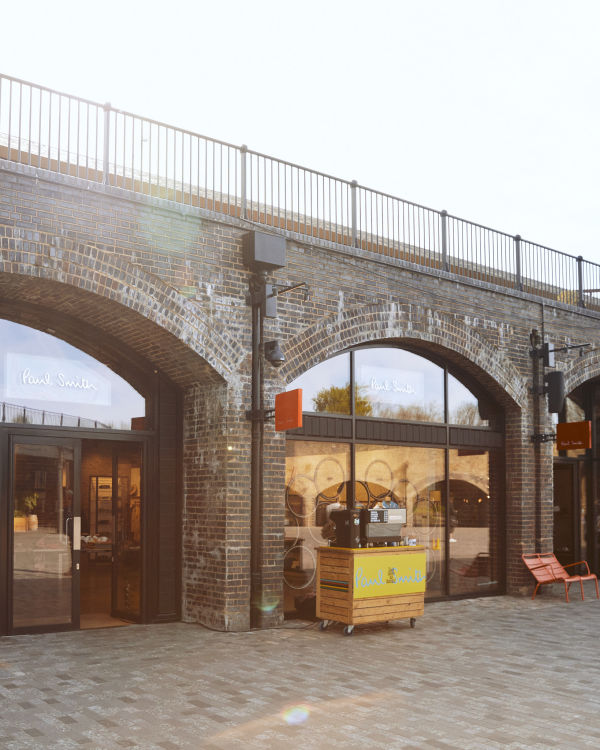 Our King's Cross cycling shop is now open at our Coal Drops Yard shop.

Why not stop on your next ride?
Get Directions