Trends, by their very nature, come and go. That's something that is especially true more recently of sneakers, which sees new drops and fresh silhouettes released on an almost endless basis. But certain items of our wardrobes are never out of style. We tend to refer to those pieces as classics – or, in the case of specific styles, the ones that, despite other brands' best efforts, cannot be replicated: icons.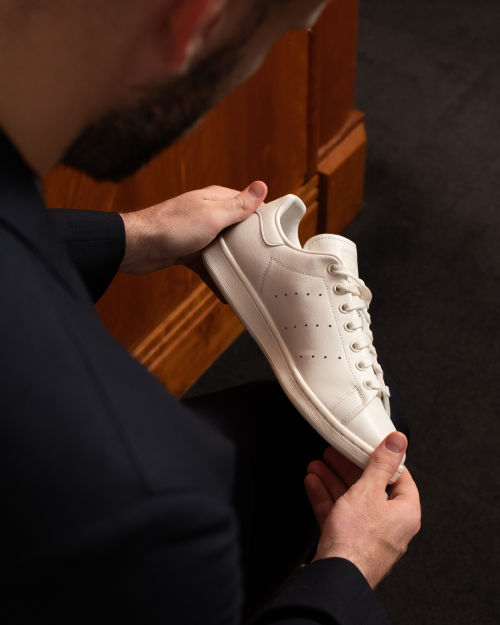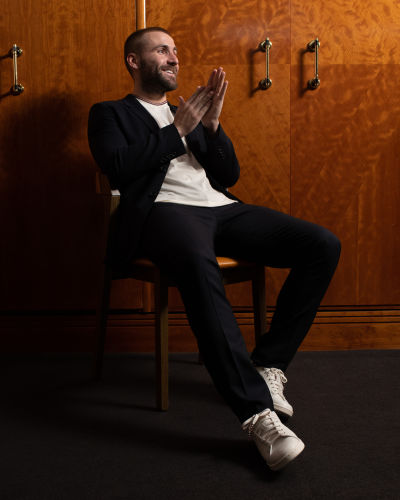 adidas' Stan Smith sneaker is a bona fide icon. First released in 1965, it was reincarnated as the Stan Smith we know today in 1978 in honour of the iconic American player. Since then, it has consistently ranked in adidas' top-selling styles.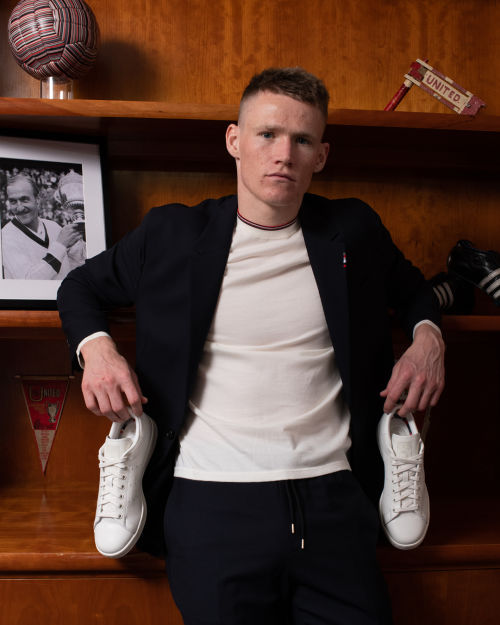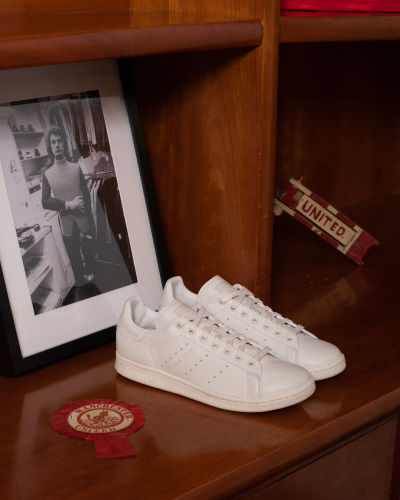 By the 1980s, the hallmark portrait of Stan Smith accompanied by his signature was added to the tongue and the trefoil logo to the heel tab. Still, it's simple, pure design – clean white leather, minimal branding (save the perforated uppers in the form of the signature adidas Three Stripes) and grassy-green heel tabs – is one of the keys to its enduring success.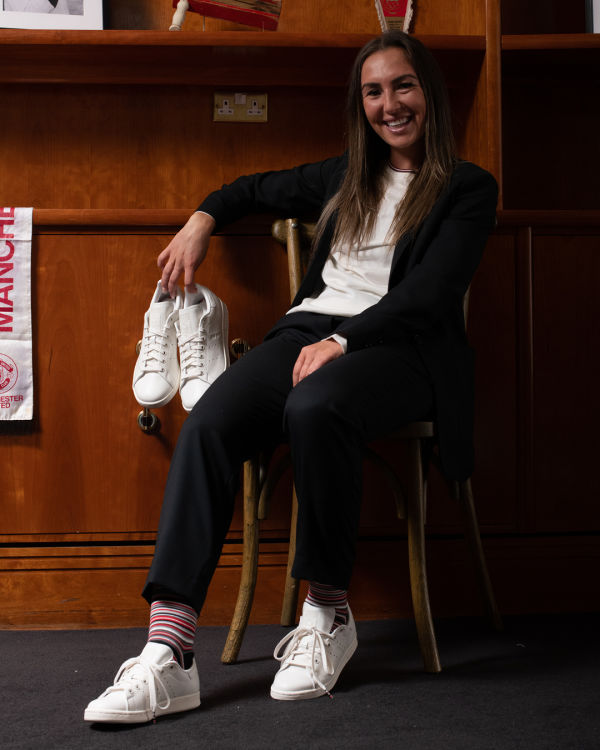 Paul Smith's has its own history with the trainer – it's a part of Paul's personal wardrobe and when the first Paul Smith suit went on display at the V&A museum in London, it was styled with a pair of classic Stan Smiths.

You can imagine our excitement, then, when we were asked to collaborate on a special limited-edition pair of Stan Smith's in collaboration with adidas and Manchester United, our tailoring partner.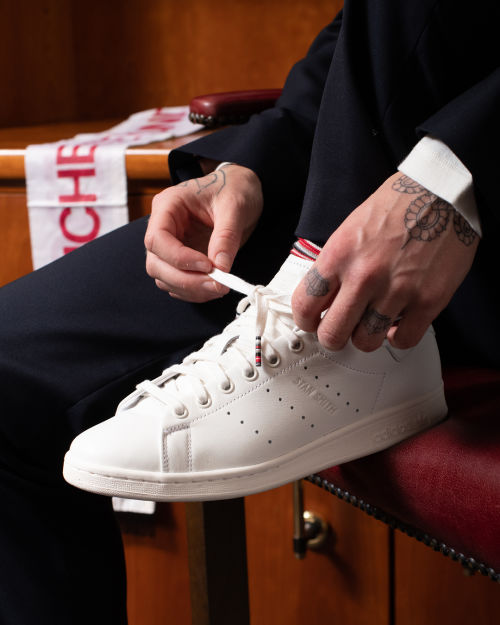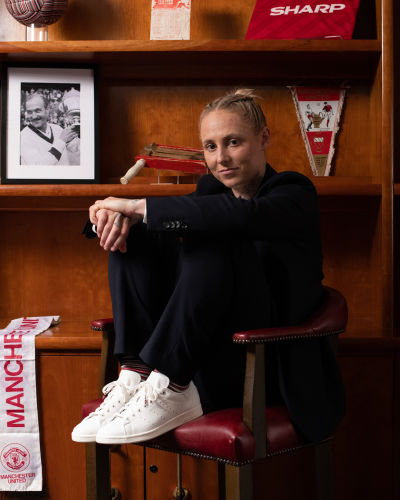 Incorporating the team's trademark colours – red, black and white – on the lining and lace tips, the design stays true to the original with a few subtle tweaks: Paul's face and signature has been added to one of the tongues (to mirror Stan's own portrait) and Manchester United's Red Devil mascot has been utilised on the heel and sole.
But we don't expect them to be around long: the drop is limited to just 1946 pairs – a significant number because it represents the year both Paul and Stan Smith were born.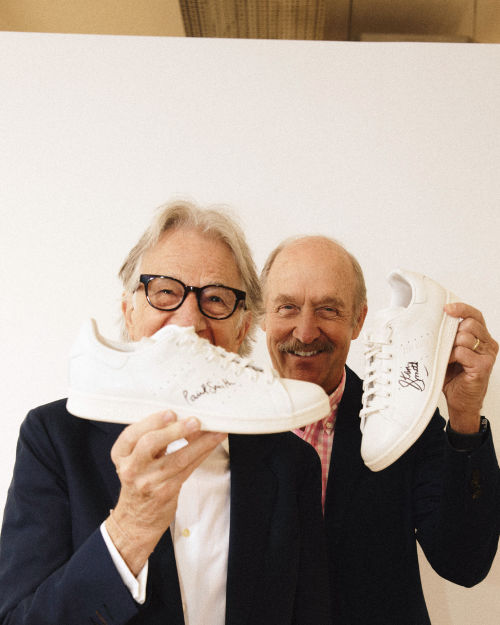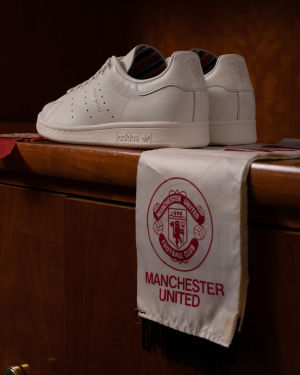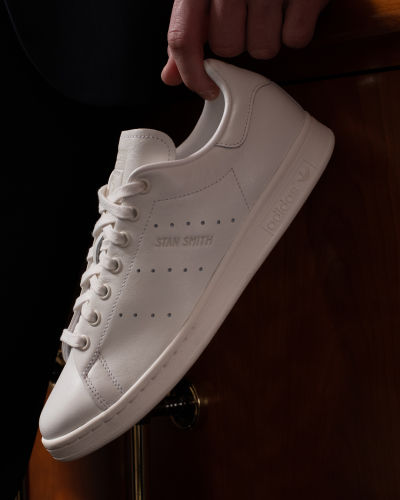 The release was also marked by a visit to Paul Smith HQ in London by none other than Stan Smith himself, who joined Paul to discuss plans for the launch. "It was such an honour to put our own spin on such an iconic shoe in collaboration with our longstanding tailoring partner Manchester United. It's a trainer that I wear myself and has truly stood the test of time, earning itself a place in the history books," he says. "Spending time with the man himself and working closely with the adidas team, our shared passion for the design became clear and I'm confident we have created something that serves as a fitting tribute to the unmistakable classic."