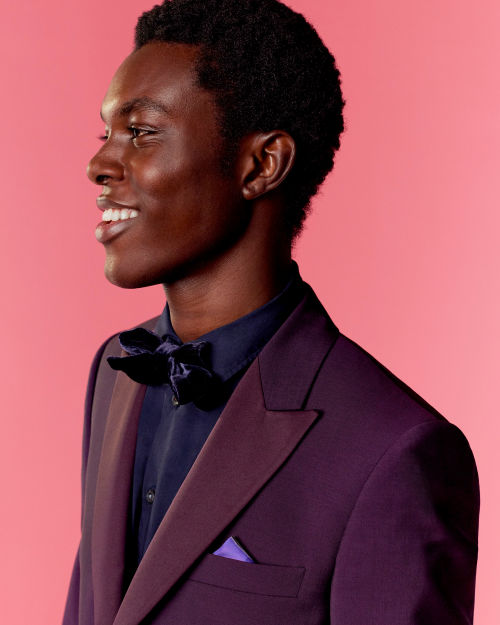 What To Wear – Wedding Edition
Wedding season might be a celebratory time of year, but it can also turn into a busy one. With an ever-growing pile of invitations, travel plans to schedule and registries to navigate, you also have to your wardrobe - namely your suit - to organise. You're in luck then, that Paul Smith considers this the best part. We've put together three looks, for three very different sorts of weddings, that will help you plan accordingly.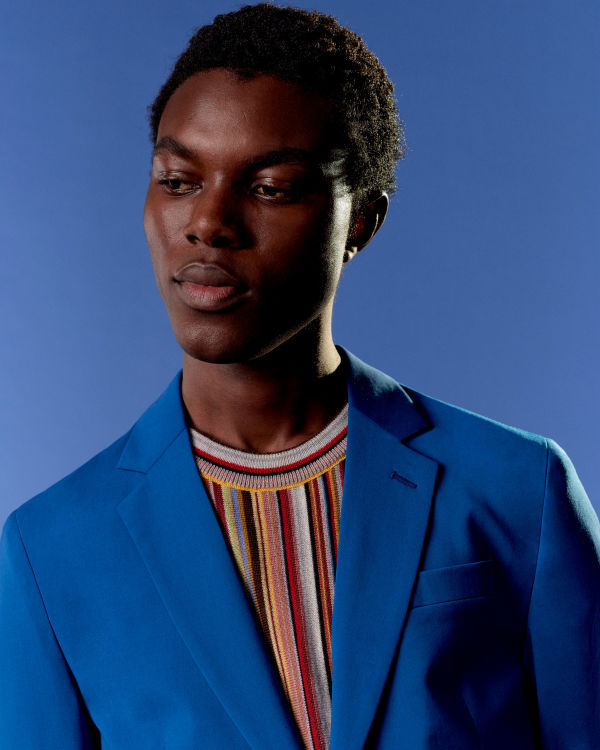 The City Wedding

City nuptials typically conjure images of rather staid and, it must be said, sometimes stuffy suits. While it can be tempting to play it safe, keep in mind though, that the sort of tailoring appropriate a city wedding is markedly different to the kind of thing you'd wear to an important business meeting in the same neighbourhood. In short, you can afford to be considerably more creative (that is, as long as you're careful not to upstage the happy couple).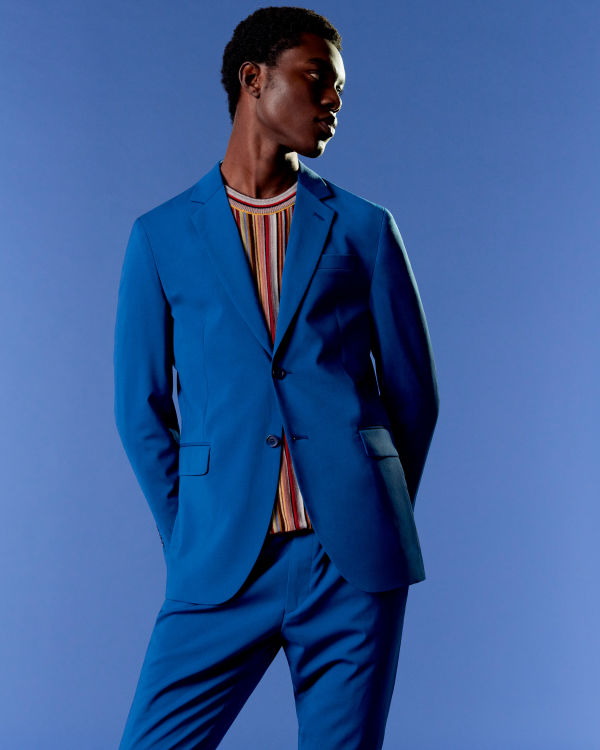 Our advice is to show your true colours, step outside the relative comfort zone of navy and grey and opt for some tonal tailoring. A bolder blue hue is an excellent choice as it's a happy medium between classic and contemporary. Depending on the formality of the occasion, you needn't feel pressure to wear a proper dress shirt either - a patterned T-shirt or sweater, like our Signature Stripe one, feels like an especially modern way to liven up this clean-cut look.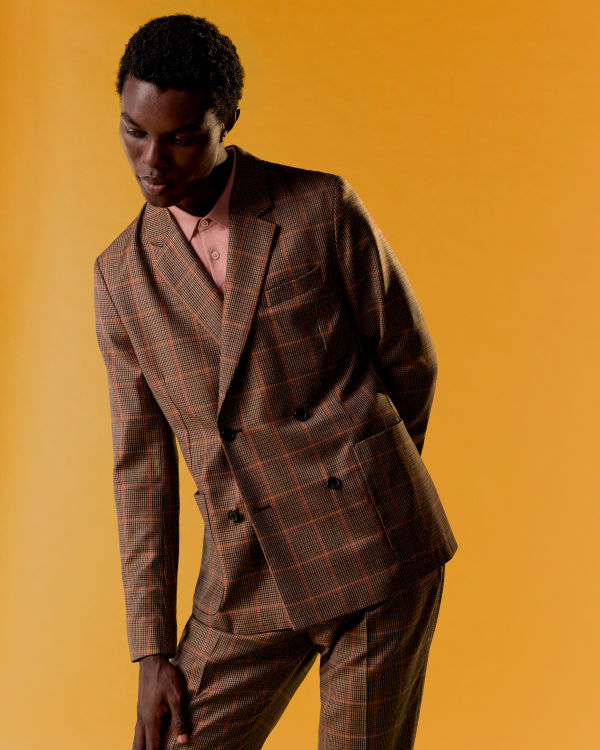 The Garden Wedding

There's several things to keep in mind when attending a garden wedding. First of all, the obvious: you're going to be outside. And secondly, it is most likely to be summer. That means you'll want to think about what sorts of fabrics your suit is made from, as well as the cut and the colour. Shades like tans, browns and khakis are seasonally appropriate, while opting for a more relaxed, unstructured fit is wise.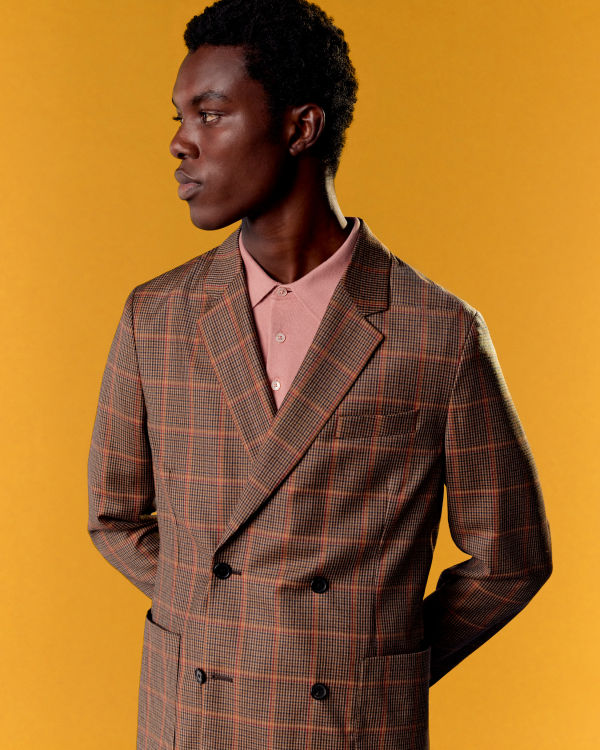 This double-breasted blazer, for example, is tailored in a classic double-breasted silhouette (so far, so formal), but clever details like the patch pockets and lightweight, unlined construction make it make it feel more relaxed and suited to warm-weather ceremonies. As for what to wear under it, a pastel shirt is sets the right tone for summer-time weddings. For a truly modern take, you could even opt for a polo.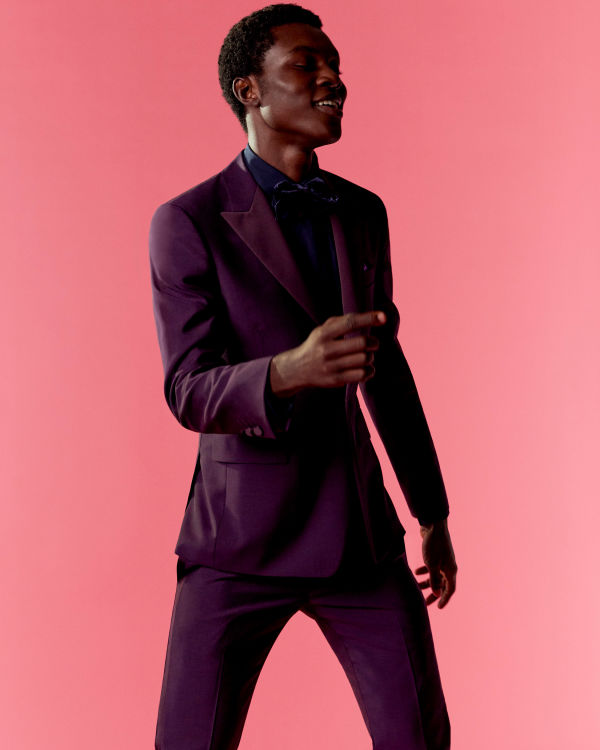 The After-hours Wedding

Even the strictest black tie dress code allows for some bending of the rules these days - just look at any red carpet for the proof. For evening weddings then, which tend towards the more formal side of things, it can be helpful to reframe those old rules as general guidelines. Instead of a black tux, instead experiment with other deep shades like midnight blue or rich burgundy.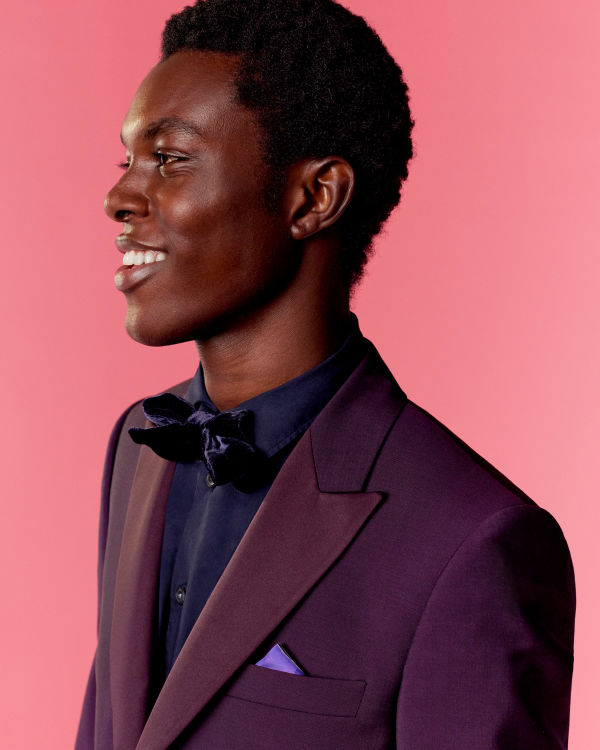 The single-breasted suit above has sharp peak lapels, so it's still incredibly smart, but the colour feels particularly sophisticated and characterful. A bow tie, though traditional, ups the opulence factor (and, in the case of this velvet one, adds another level of luxury to the look). As for your shirt, let your suit do most of the talking, and avoid anything patterned: try a crisp navy, black or white dress shirt in a tailored fit.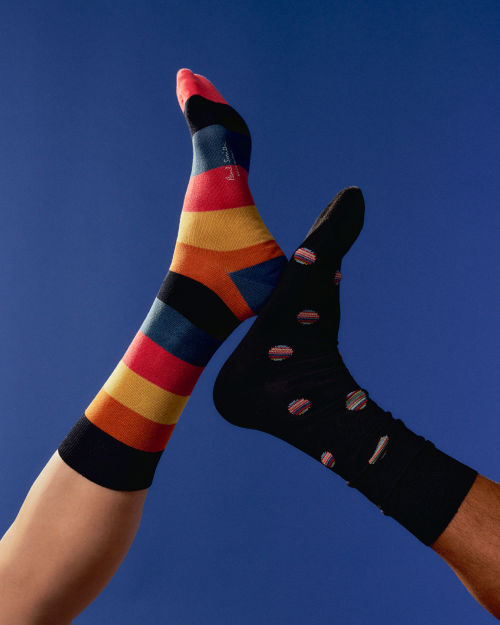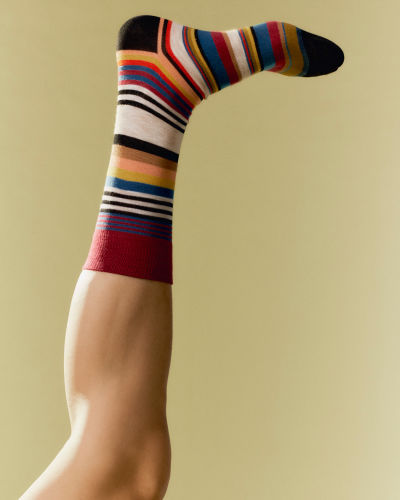 The Finishing Touches

When it comes to choosing the right accessories to wear to a wedding, much rests on your choice of suit as well as the formality of the occasion. For the smartest of soirées, you may find that a plain tie and cufflinks are the safest bet. But if you're under less stringent directives, feel free to expand your horizons into patterned socks, printed pocket squares and sunglasses.