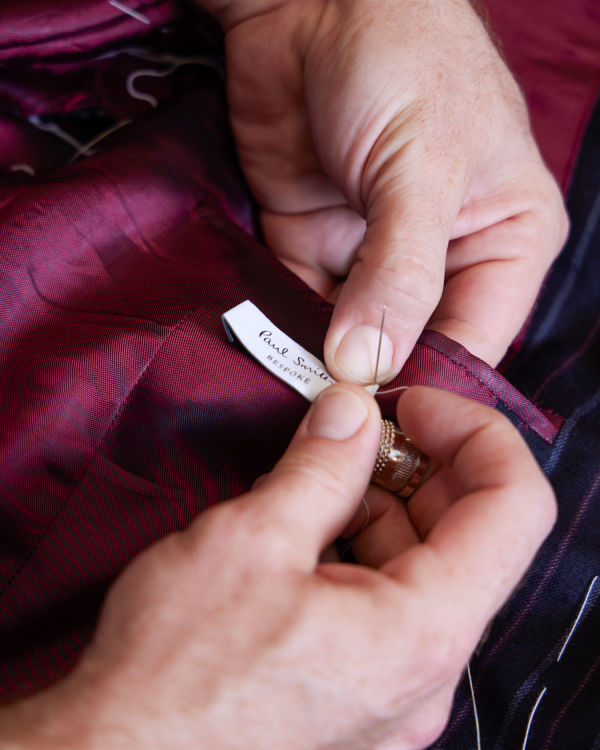 Why Paul Smith Bespoke?
Bespoke is perhaps best described as the pinnacle of modern luxury. From fabric to fit, Paul Smith's bespoke service provides a completely personalised experience, much like the one offered by Paul when he first set up shop in his three-by-three metre Nottingham shop over 50 years ago.

As tailoring has long been at the heart of the Paul Smith business, we're particularly proud of our bespoke service, which offers a contemporary take on a time-honoured tradition.

Alongside our tailoring offering – which spans everything from business suits and shirts to white tie and morning dress – our bespoke team are also specialists in a variety of other items, including casualwear such as bomber jackets and shirting.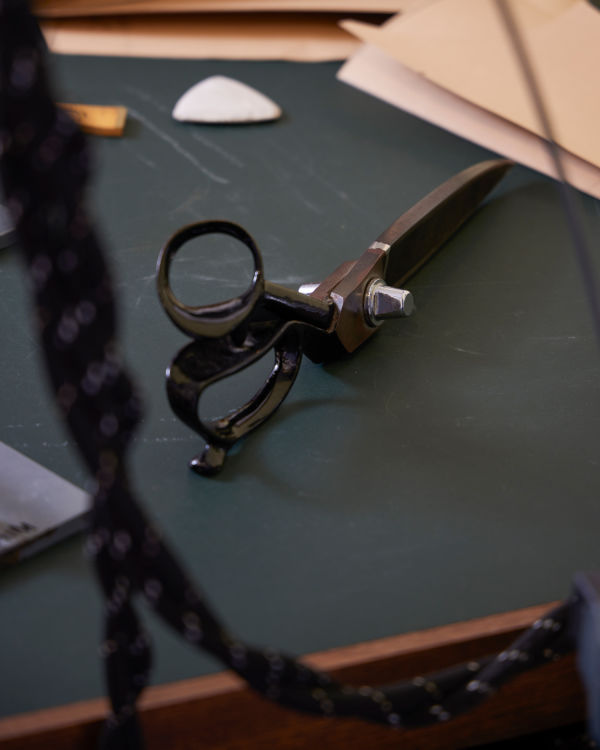 The Consultation
First things first, it starts with a conversation. A member of our bespoke team will discuss your specific requirements – whether you're looking for a one-of-a-kind suit for your wedding or a selection of pieces for work – and talk you through the process and how we'll work with you. As a bespoke project is a personal one, consultations are always conducted face-to-face in order to allow for a truly tailor-made experience and so we can better understand your needs.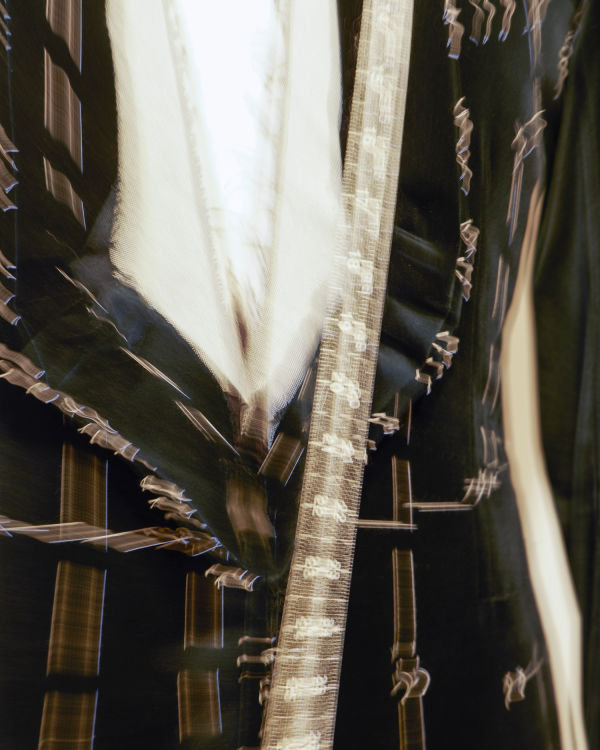 The Measurements
During the initial consultation, our team will measure you so we can cut your bespoke piece to your exact specifications. Unlike some other tailors, Paul Smith does not create bespoke pieces to a house cut so you'll have complete freedom in terms of fit and structure, but the cutter will be able to offer expert advice on what will flatter your frame best. After this initial consultation, you'll receive a quote for your bespoke pieces. Our consultations are conducted in our dedicated bespoke showroom at our No. 9 Albemarle Street shop in Mayfair – but if you are unable to make it to the store, arrangements may be able to be made for an appointment at your home or office.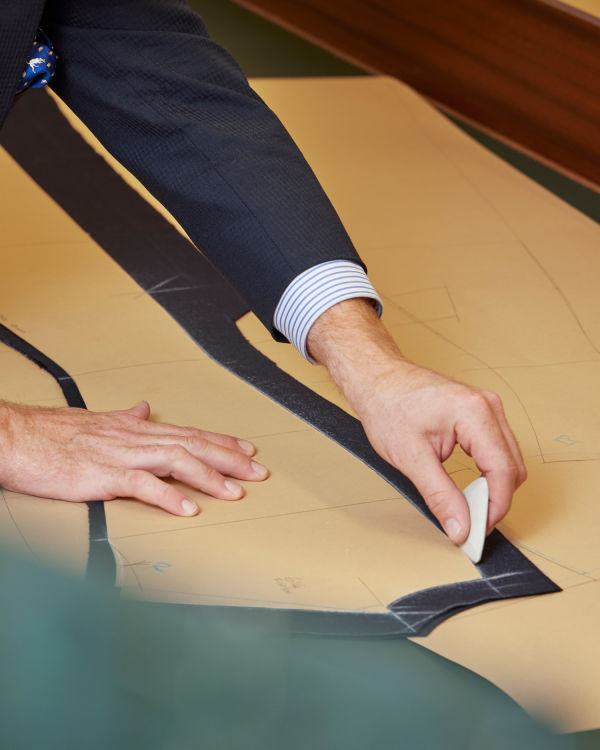 The Details
One of the great joys of bespoke is that every last detail is up to you. You'll be able to choose every element, from the fabric and lining to the specific buttons you'd like or pocket placement. We source our materials from some of the world's finest suppliers and offer an extensive range of options suitable for every season. Special requests can also be accommodated, if you already have a fabric in mind.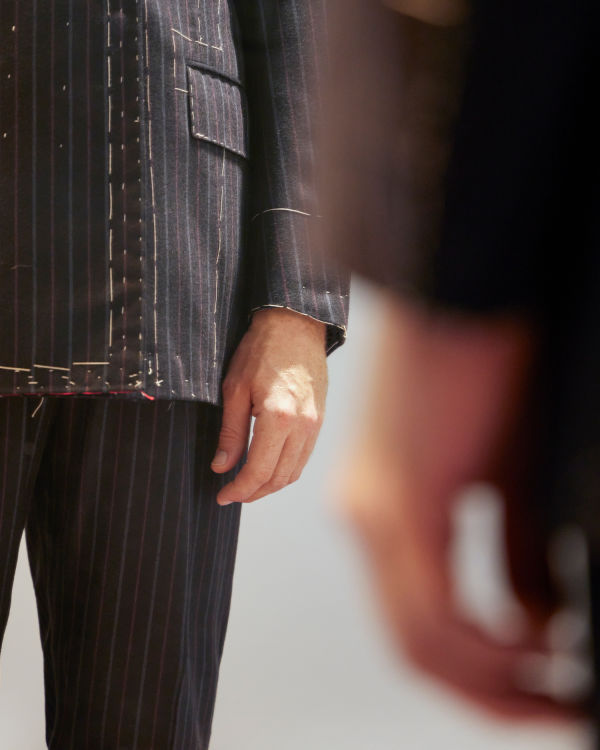 The Fittings
To ensure we get things just right, a variety of fittings will take place over the course of the bespoke process. The first, often called the 'first baste' will take place around two to three weeks after we've taken your measurements. At this stage, we'll be concentrating on getting a perfect fit, and your garment will have limited detail. Once you're happy, we then take the piece apart, make any necessary adjustments to the pattern, and then schedule a second fitting or 'forward'. This is when you'll start to see your garment taking shape, with details like pockets and lapels added. After any amends are made, finally, we'll schedule a third fitting to finalise the details and finishing touches. Please note, in most cases, a bespoke piece will require a total of three fittings in addition to the consultation, but more fittings may be required depending on the nature of the project.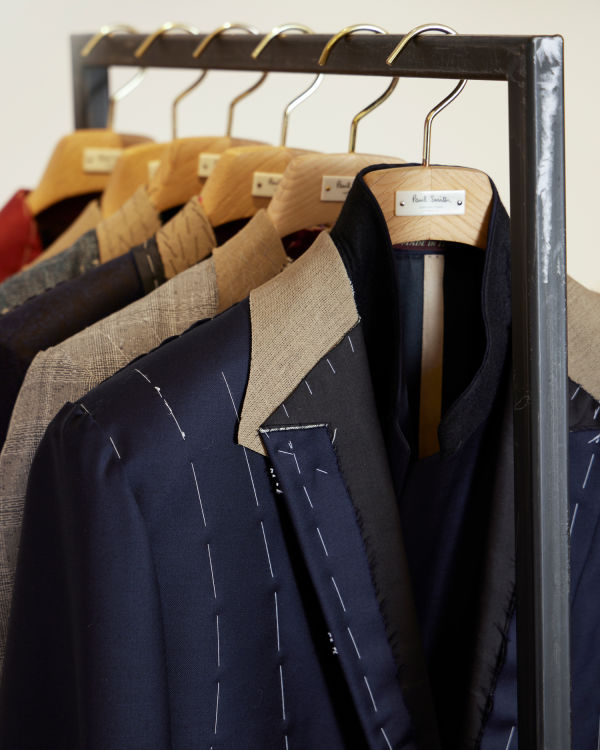 The Finished Result
Once you're completely happy, we can arrange collection or delivery of your bespoke piece. As an entirely artisanal process, from start to finish, a bespoke piece takes around 8 to 12 weeks to complete depending on your own availability for fittings, but this time frame can often be reduced once we have your pattern on file. We can advise on the time frame for your specific commission during the consultation process and will always keep you abreast of any changes or delays.
Enquiries

If you are interested in our bespoke service, please do not hesitate to contact us with any questions or queries.

bespoke@paulsmith.co.uk