No. 9 Albemarle Street - Mayfair
9 Albemarle Street, Mayfair, London, W1S 4BL, United Kingdom
Welcome To No. 9 Albemarle
Brown's Hotel: The Paul Smith Suite
Designed and curated entirely by Paul, a new namesake suite is now open at Brown's Hotel, one of London's most iconic institutions – and it's just across the street from our Albemarle Street shop.

Filled with Paul Smith homeware, a hand-picked selection of art and custom furniture, the space is designed to spark creativity as much as relaxation. "I've long been of the belief that you can find inspiration everywhere," Paul explains. "But I think it tends to come a bit easier when you're in a creative space and surrounded by imaginative objects and artworks."
Discover More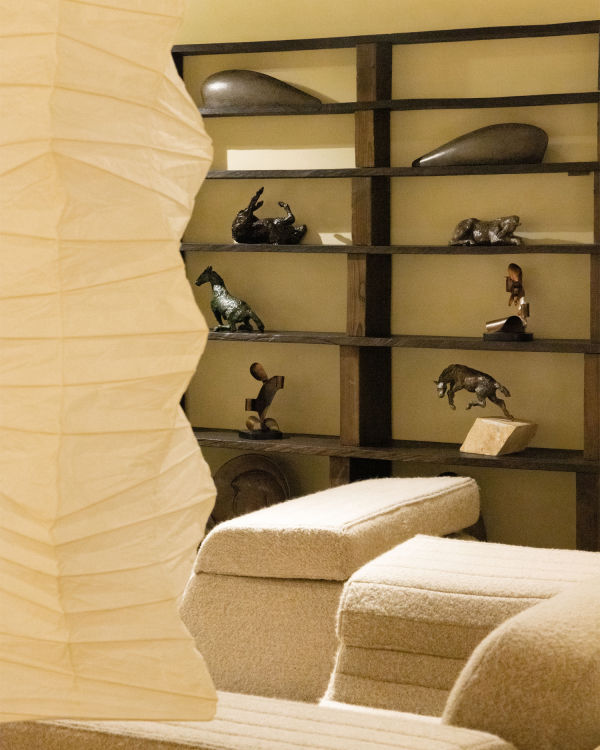 The Residency: Béton Brut At Paul Smith
Curated by founder Sophie Pearce, the space in our lower ground floor has been transformed with a selection of one-of-a-kind and rare vintage furniture dating from the 18th to 20th century.
Discover More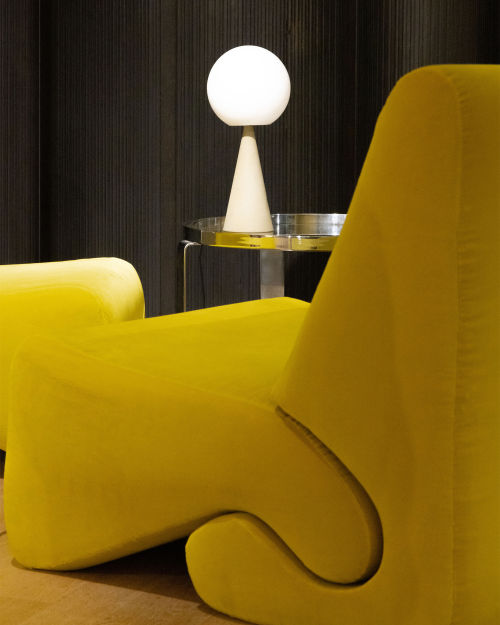 Selected with the Paul Smith shop in mind, the treasure trove of pieces includes lighting from the likes of Isamu Noguchi and Tom Dixon, furniture from Gino Levi Montalcini and Giuseppe Pagano and Alvar Aalto, sofas and armchairs from Cini Boeri, Jane Dillon, Pierre Paulin and Carlo Scarpa, and chairs by Heinz Landes and Antonio Ronchetti.

Shop The Collection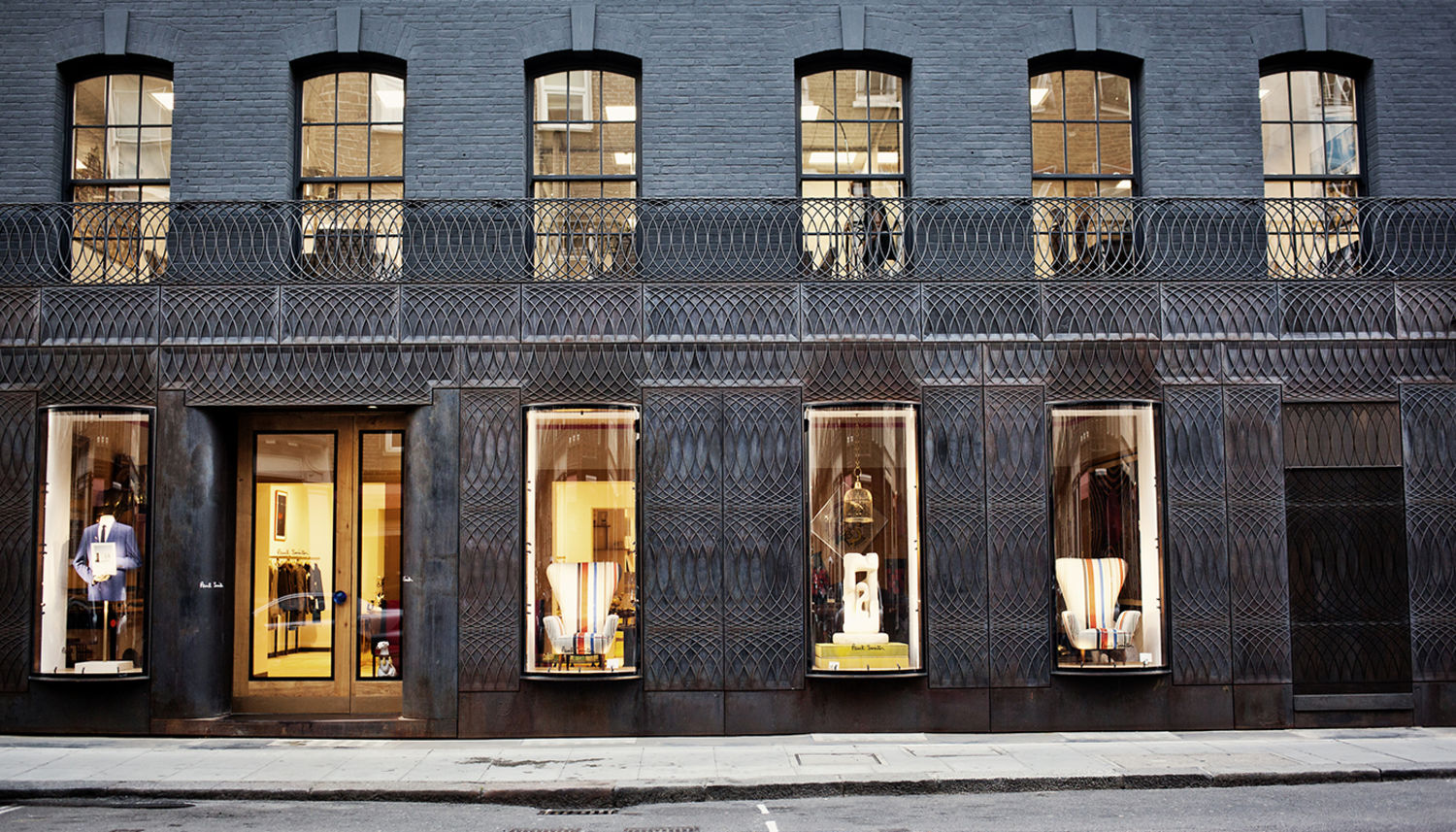 TUNE IN
Albemarle In Music
We've pulled together some of our favourite songs.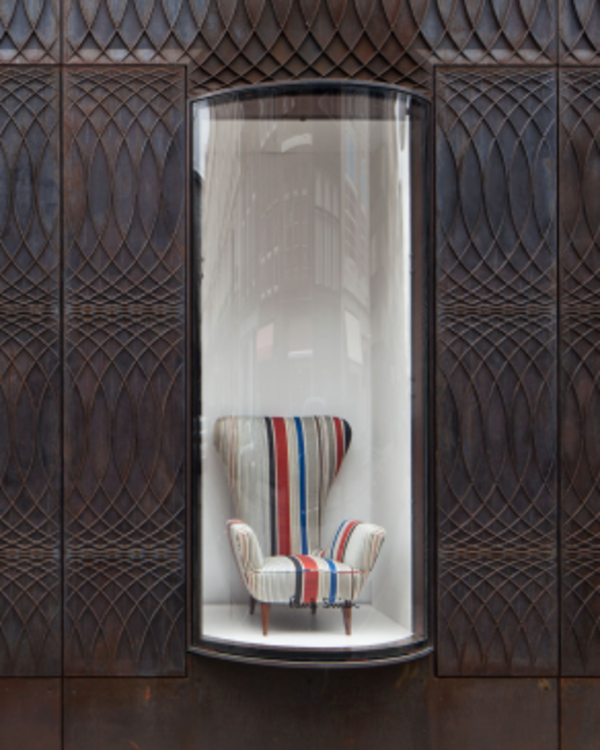 A place for makers, artists and designers.
A monument to both old and new, it discreetly incorporates Paul's hand drawings, while seamlessly blending with the architectural traditions of the local area and the pattern has been referenced in Paul Smith collections in recent years.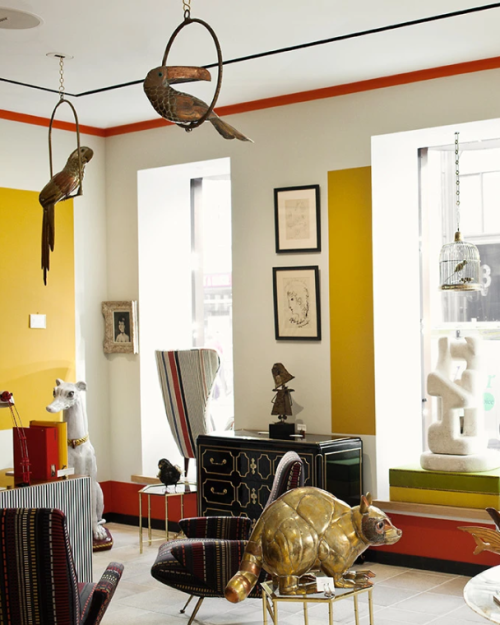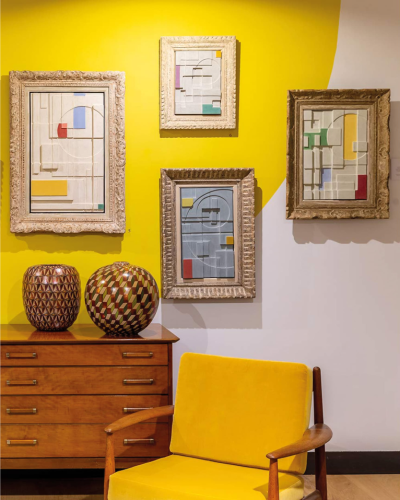 You won't be disappointed once you venture inside through the double doors, either, with the shop divided into three distinct areas, each with their own look and feel.

A visit to the Domino Room – decorated with a mosaic of a whopping 26,000 dominoes – is a must, as is venturing down the vibrant cobalt stairs to explore the basement which houses our bespoke service and displays a rotating edit of art and antique furniture available for purchase.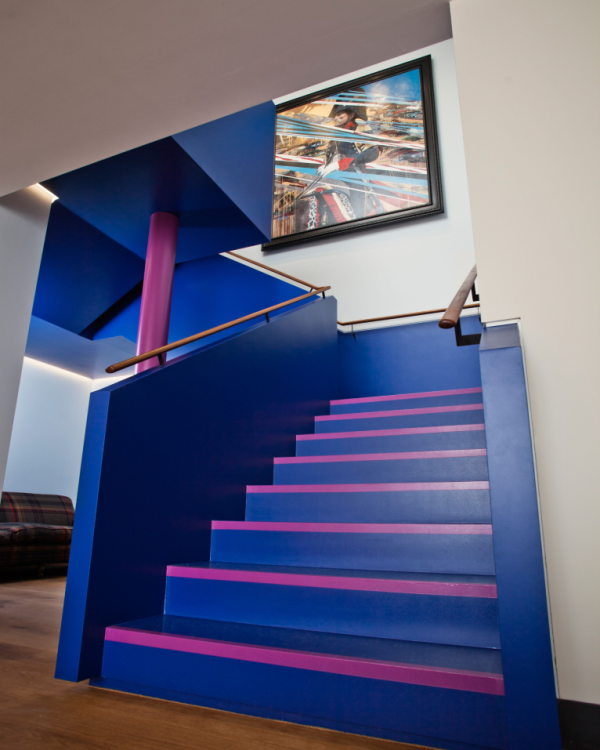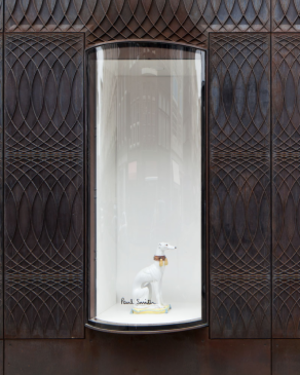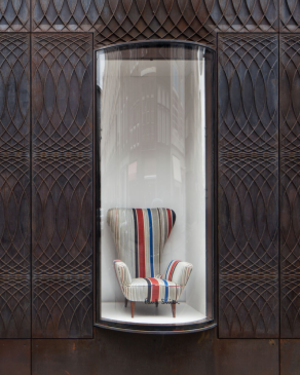 Located on the corner of one of Mayfair's premier shopping streets, No. 9 Albemarle Street is perhaps most known for its magnificent bespoke cast iron façade, which was designed with the help of 6A architects.
Neighbourhood
Check out some of Paul's favourite addresses when you come to visit our store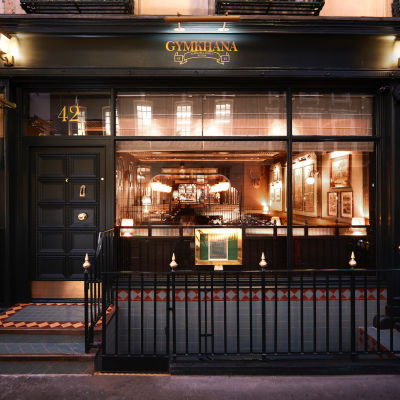 Gymkhana
London's only two Michelin star Indian restaurant, famous for its game dishes inspired by the courts of the Mughal dynasty.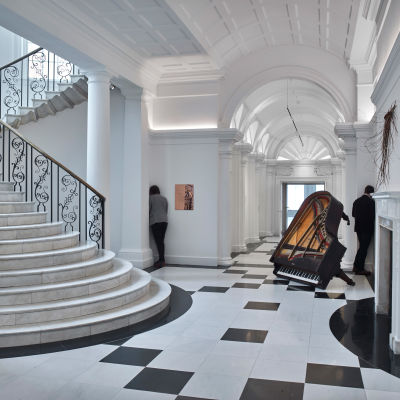 Thaddaeus Ropac
Small independent gallery offering the chance to view lesser-known work by major artists in a more intimate space.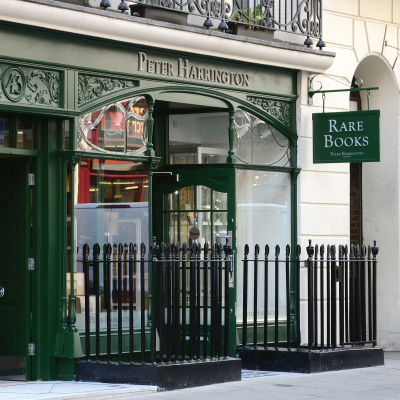 Peter Harrington Rare Books
Looking for a first edition? You'll find it here in London's premier bookshop for rare books, signed editions and prints.