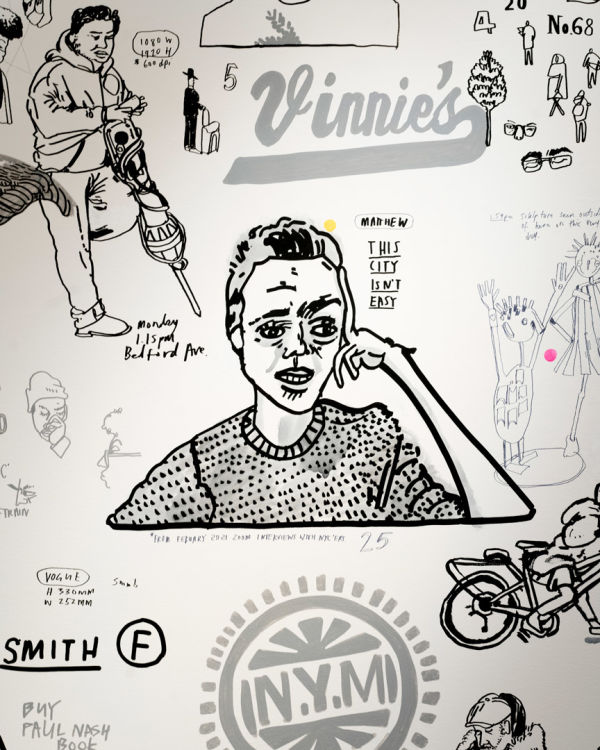 Did you always know what you wanted to be when you grew up? For artist and illustrator Pat Vale there was never any question about what he'd end up doing with his life, even as a child. "It was always clear to me at an early age that I loved drawing," he says. "I just drew and I kind of always knew that I would end up doing something like this. I'm very lucky in that way, I guess."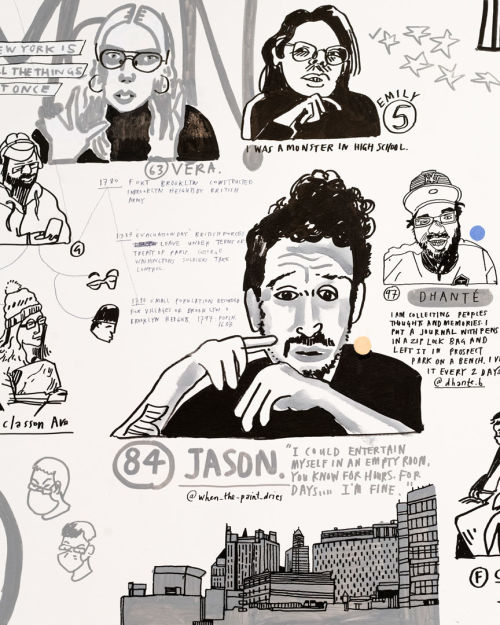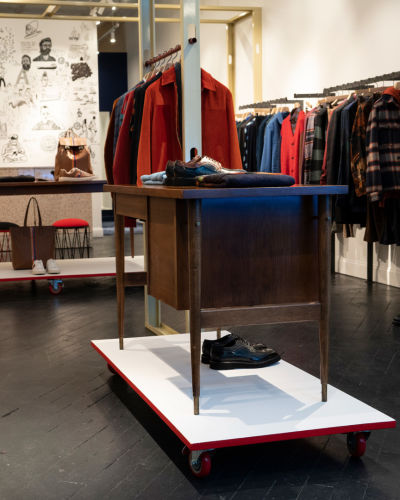 I realised quite early on that I had a certain look to the way I drew that was maybe a little bit different."
It wasn't just an adolescent passion, though. He clocked, even way back when, that his style was singular.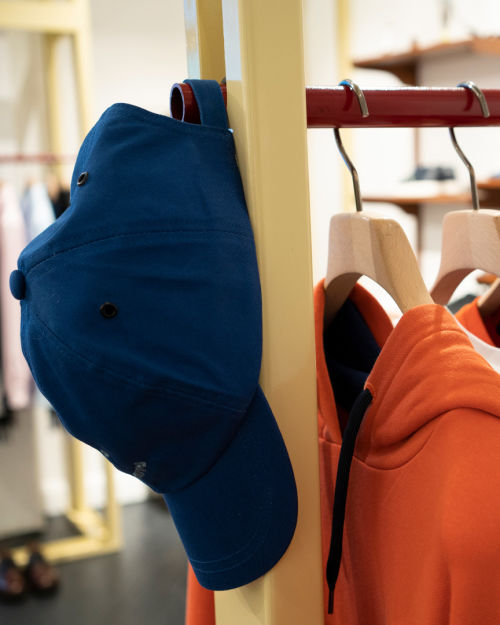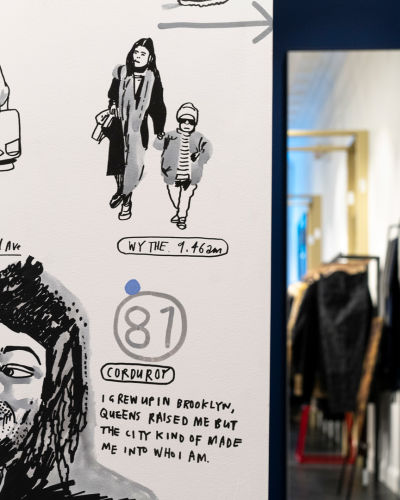 That "little bit different" has, until recently, been a specialism in cityscapes. Born in the UK, but now based in New York, his magnum opus Empire State of Pen - a towering line drawing of the New York City skyline, something he'd been sketching since he was young - drew acclaim when it went viral back in 2012.


The allure of the Big Apple (the "hustle"of it, as Vale puts it) prompted Vale's move stateside. And it was his arrival in New York that inspired him to try something, well, new. "People know me mostly for drawing cities and buildings. That's how I made a name for myself. But I knew I could draw people. So I decided when I moved here, to start drawing them," he says. "And how do you get good at something? Well, you've got to do it thousands of times."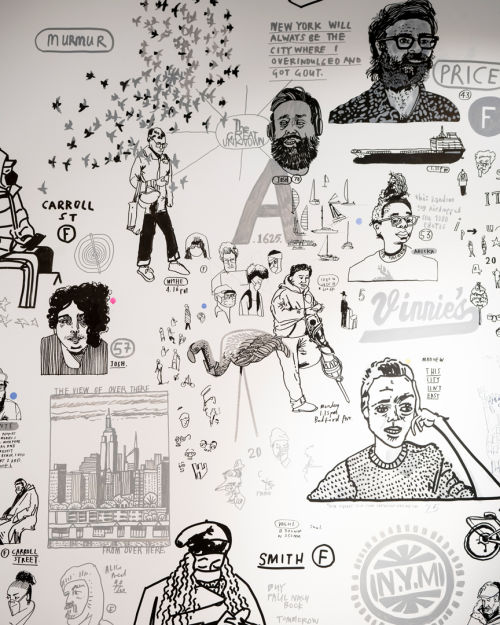 Whenever I leave the apartment, I put a little sketchbook in my pocket. And I just draw on the subways and trains and planes or wherever I'm going. It means I've got a seven year archive of happenings that I've witnessed," he says. "They're like my personal private world. It's funny, I actually used to enjoy getting on a smelly subway car every day."
The result? Countless sketchbooks filled with Vale's drawings.
Those "happenings" form the basis of his new mural at Paul Smith Williamsburg, our latest shop which has opened in an historic conversion on the Northside.
Study it closely and you'll find a web of snapshots of life in the city - poignant vignettes that serve as a time capsule of sorts, and that Vale was lucky enough to witness on his travels around the five boroughs.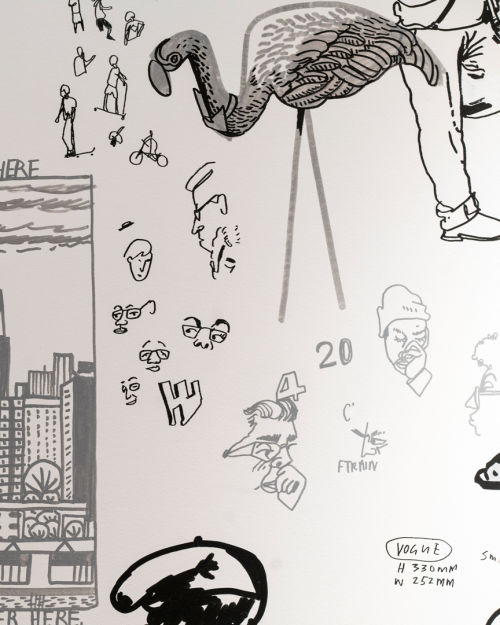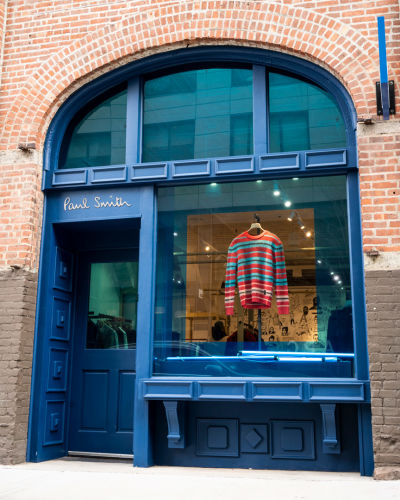 There's the girl who moved to New York thinking her life would be like Gossip Girl, only to turn right back; a series of sketches featuring a woman who took her camp chair to the park and spent hours rearranging it into just the right position; and the mesmerising murmuration of pigeons he spotted the other day. "You can really find beautiful moments and magic moments in the mundane and ordinary," he says.
Underscoring it all is a timeline of Brooklyn, from prehistory to the present. The neighbourhood's blend of old and new - one of the reasons it was chosen for the new Paul Smith shop - has served as real inspiration for Vale - as has its rich history and melting pot of cultures. "It's still a real mixed community," Vale says. "You have generations of family all living in the same place - and they own the space outside. The grandparents come down early and sit in chairs in the sun. And then the young kids come along later and play their music. I think it's great."
Paul Smith Williamsburg is open now.