Portrait Of The Artists: Cobra Studios
On the eve of Cobra Studios' 'What's Your Pleasure?' exhibition at Paul Smith Antwerp, the designer duo Kenny Decommer and Hugues Delaunay discuss how they started making furniture together, juggling a day job with their passe temps and how they always prefer to create with a glass of wine in hand.
If you were wondering what the secret to good furniture design is, the clue is really in the name with Cobra Studios' latest exhibition at Paul Smith Antwerp. 'What's Your Pleasure?' is a showcase of Kenny Decommer and Hugues Delaunay's statement colourful pieces, but more than that, it neatly summarises the design duo's ethos: that there's no reason why furniture can't marry function, form and, really, a bit of fun.
So, what exactly does putting the fun back into furniture look like? Well, put simply: a kaleidoscope of colour. Unlike our wardrobes, though, furniture is rarely something that people associate with a bright palette. But what we fill our homes with says as much about us as the contents of our closets do. "I wouldn't like to live in a space that's completely bland and neutral," Hugues says. "We'd never make a complete piece that's one colour, but we use little accents to make it more liveable." The pieces themselves are therefore defined by a careful, considered use of colour, with inspiration for specific shades coming from three dimensional and, often, poetic, sources: a vintage perfume bottle, for example and, in one case, the image of lava dripping into the sea.
We got into this to do something completely different. We said: 'Let's try something new. Let's try fun shapes. Let's try fun colours. Let's do something that's not what everybody does.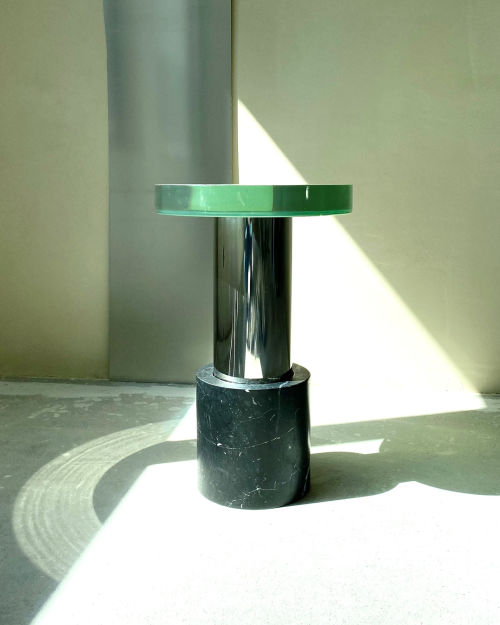 Aside from colour, the exhibition represents an evolution of Cobra Studios' use of materials. Strong contrasts and resin have always been motifs their work, but more recently they've expanded their horizons and reached for different mediums like marble, fabric and metal – partly, at least, for the sake of longevity. "We think that the objects that we that we design should withstand time," Kenny explains. "We design objects to be there for 50 years, and significant longer."

It's easy to assume when you look at gallery-worthy furniture that what they make up for in aesthetics, they lack in comfort, but function is as much a priority as looks are to Cobra Studios. In fact, the chair featured in the exhibition was originally designed for a conference centre, which meant it needed to be suitable for sitting in for long periods. "We were going back to basics," Hugues says. "We wanted to assemble a chair that's completely stackable, that usable, that's comfortable. And then add a splash of colour in there."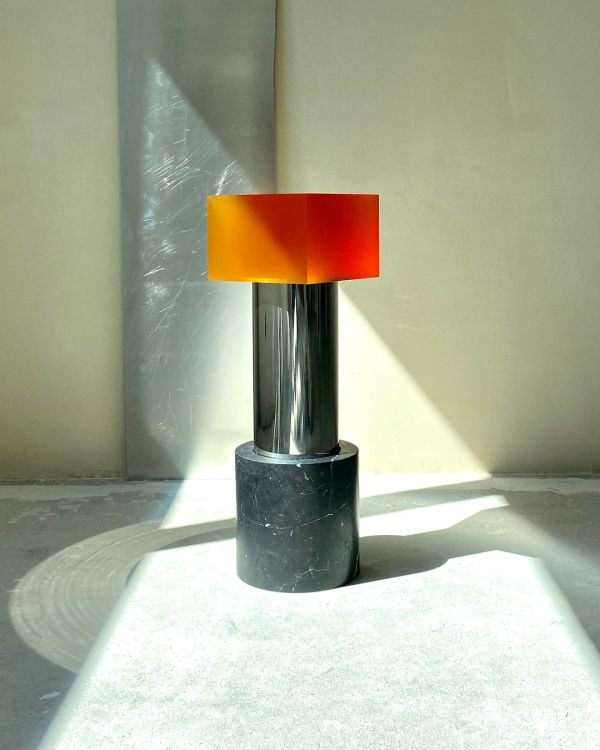 Then, of course there's the collaborative element of their work. Two people means two pairs of hands, but it also means two sets of eyes and opinions. They wouldn't have it any other way, they say, but it helps that they both have day jobs. "We see this more as being a very expensive hobby," Kenny says. "We don't do it to live off it. We don't need to rush. We just do it because we really like it." And by not treating it like a business, they've afforded themselves more artistic freedom. "First of all, we always make it for ourselves," Hugues says. "We got into this to do something completely different. We said: 'Let's try something new. Let's try fun shapes. Let's try fun colours. Let's do something that's not what everybody does." Here here.
Why did you become designers?

We moved into a new apartment and all of our furniture was too small. It wasn't adapted to the space and was lacking a clear identity. We were on the lookout for new furniture, but we could not find anything that was colourful and matched our aesthetic. So, we decided to create our own.

Where do you find inspiration?

Our inspiration can come from multiple elements. We have an enormous interest in Roman and Greek architecture. A lot of our elements are based on columns and geometric shapes that you also find in ancient architecture. Our daily life is also a source of inspiration. For the asphalto table, the inspiration came from our own street. New asphalt was being poured in the street and we retrieved some leftover pieces. We then remade it into a tabletop.

How would you describe your work?

Colourful, post-modernistic with influences from ancient architecture.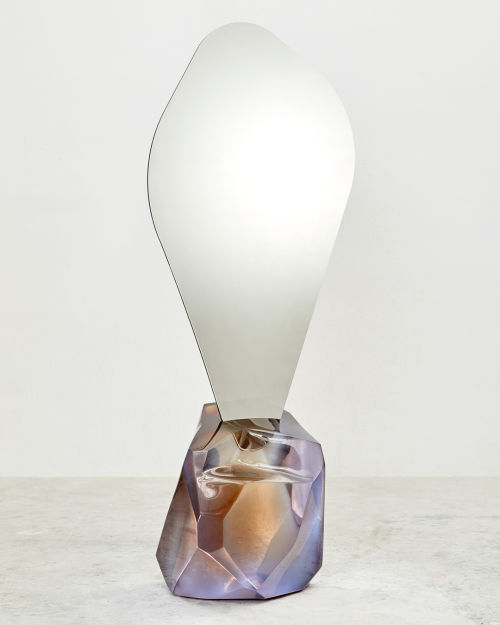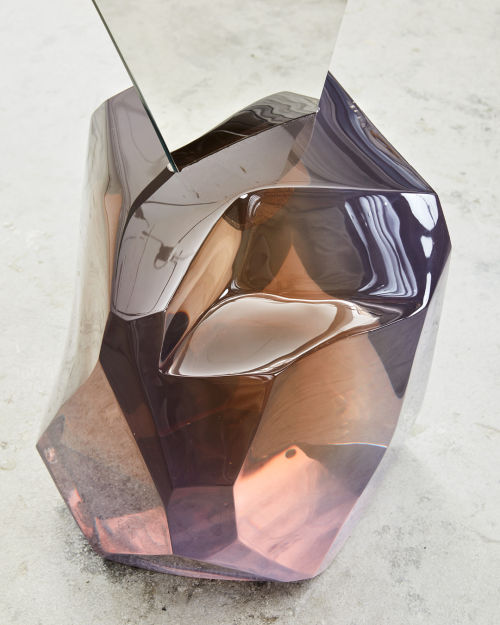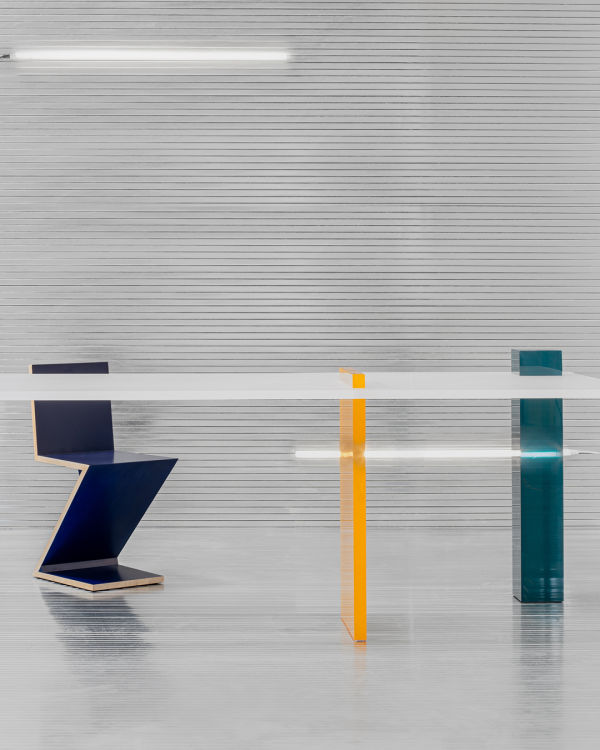 Why do you work primarily in your medium?

Our day jobs are both very different, however designing objects has somewhat become our preferred passe temps. We love brainstorming together in order to create new objects.

What do you hope people take away from your designs? What are you trying to say?

Especially a feeling of joy. Our pieces are colourful, made to enlighten your home. Our pieces are not pretentious and not too serious. We enjoy the time spent on them and hope the people who buy them enjoy them too.

How does being a designer affect your outlook on life?

You think about designing objects all the time. Everywhere we look we can find some inspiration to create a new piece. We are always on the lookout for new materials and going back to the essentials of furniture design.
How do you feel while you're working? What's going through your mind?

We are a duo who don't always have the same point of view. Hugues is very creative and will always look for something unseen. Kenny is more technical and will look for solutions and check the feasibility of a new piece. We push each other's boundaries. We think about creating a basic element, let's say a chair, and look for why this has always been constructed a certain way. We then de-compose and re-create the element itself. Every project starts in the wildest way possible, with a specific aesthetic we would like to give it. We try to go as far as possible.

Do you have a particular routine or any "rituals" when you're working?

I would say that we always create whilst drinking a glass of wine.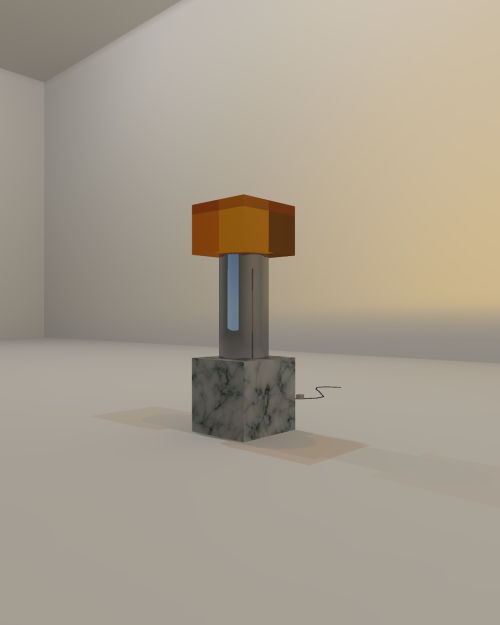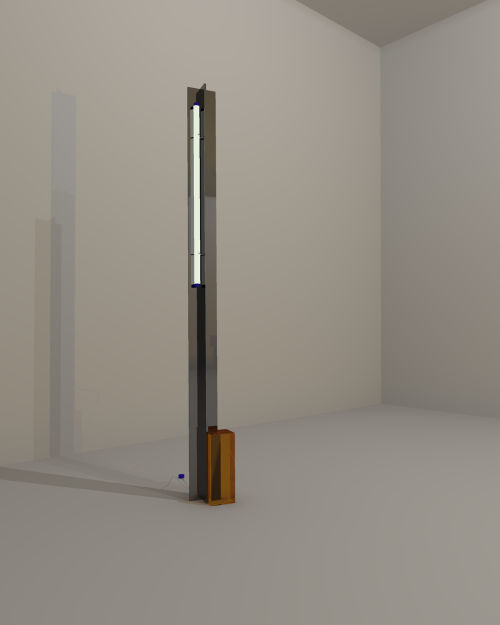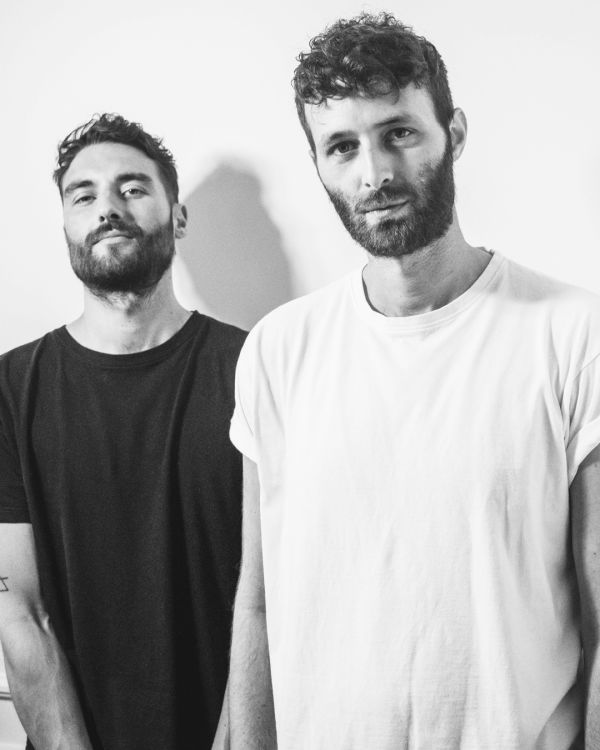 What does your typical working day look like?

We both have a day job, so more than 50% of our day has been taken by that. We then come home, have dinner together and start working on our designs. We sometimes forget time and might work very late.

If you weren't a designer, what would you do and why?

Kenny: I would be a florist.
Hugues: I would design jewellery.