The MINI Strip (co-)created by Paul Smith
Two icons of British design meet in this special collaboration between Paul Smith and MINI. The MINI STRIP shines the spotlight on an innovative approach to the issue of sustainability in automotive manufacturing. Guided by the overarching themes of 'simplicity, transparency and sustainability,' the car showcases inspirational ideas for a more sustainable method of automotive design.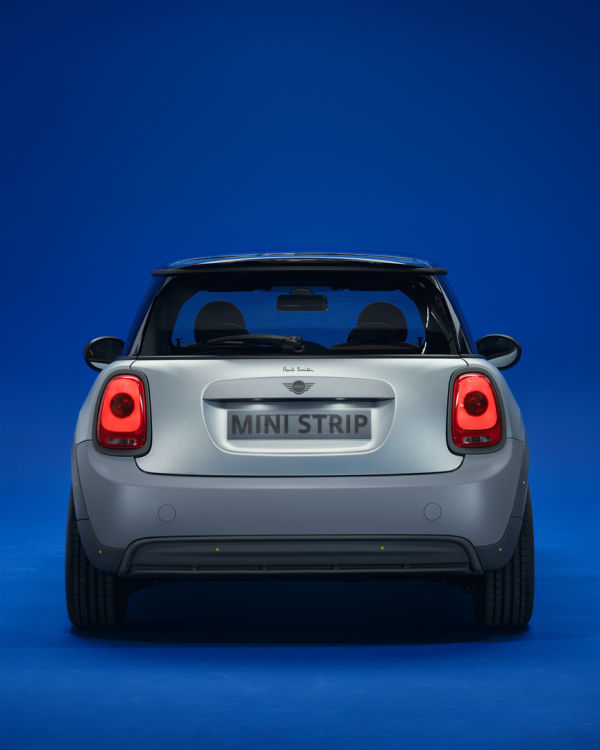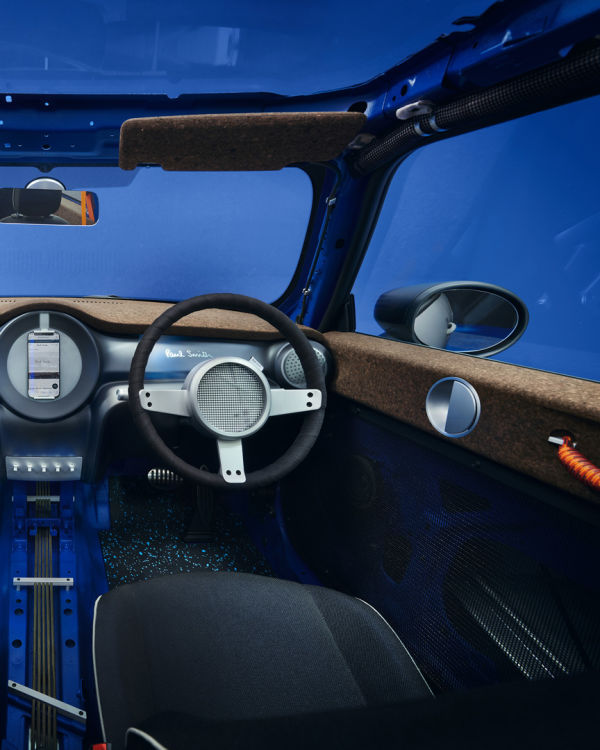 With sustainability at the forefront, environmentally-friendly materials, such as recycled perspex, rubber and cork are used for the essential parts of the MINI STRIP'S design, replacing the traditional leather and chrome for a bare and simple yet premium aesthetic. The raw materials are deliberately exposed and screws are visible to show how elements of the car, such as the aluminium steering wheel, can be dismantled and reused.