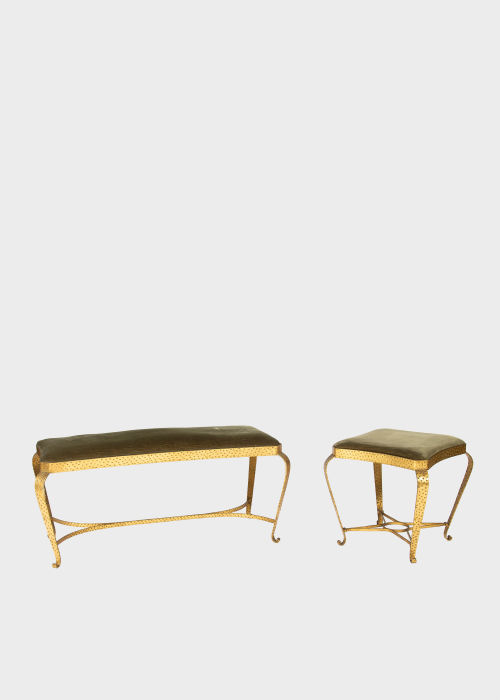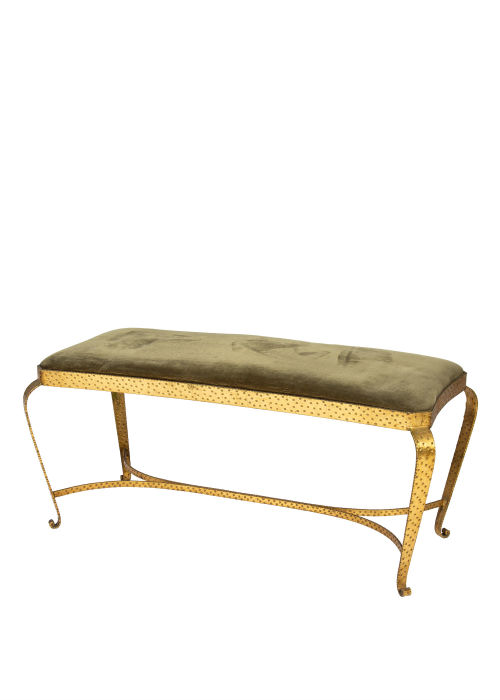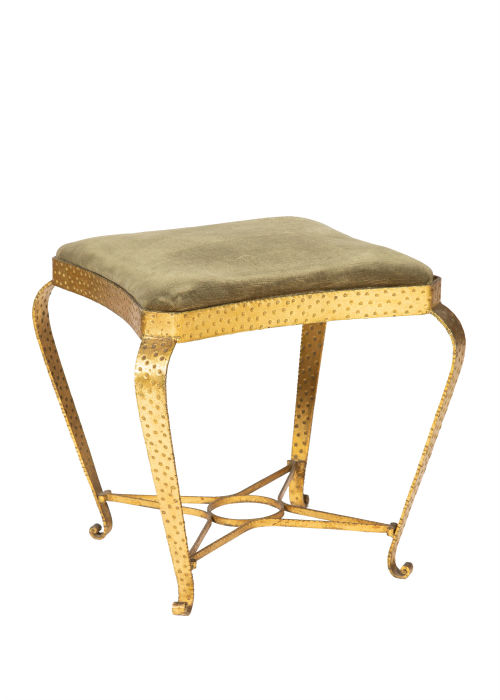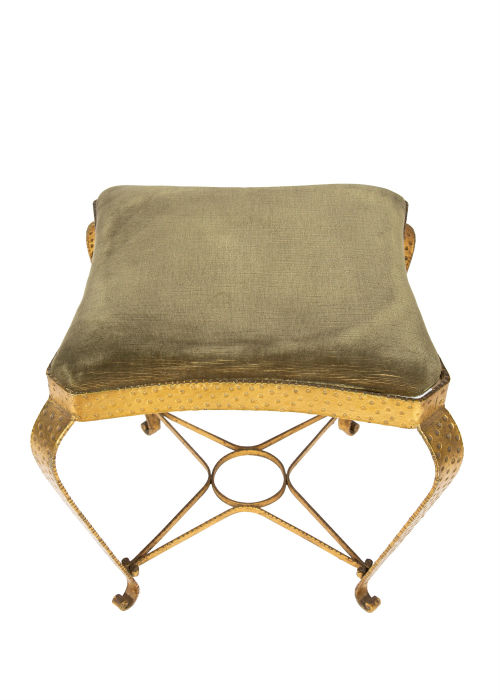 Please note, this product is excluded from promotions.
Hammered Wrought Iron Stool and Bench Set by Pier Luigi Colli, 1950s
Matching single stool and small bench set designed by Pier Luigi Colli circa 1950s. This eye-catching set is made with hammered wrought featuring a gilt finish and retains the orignal green velvet upholstery.