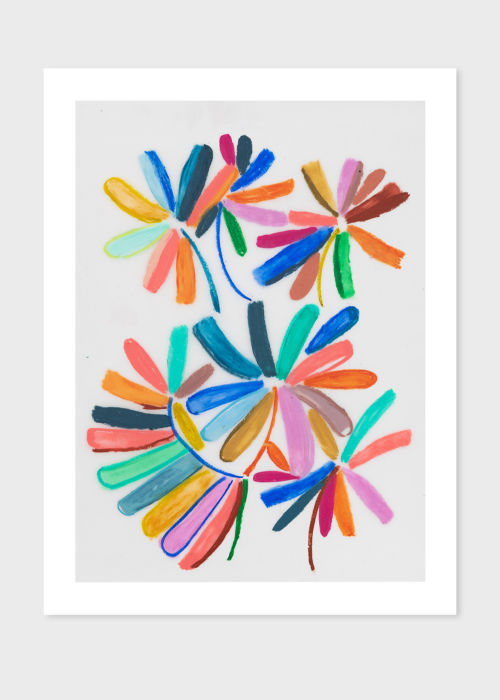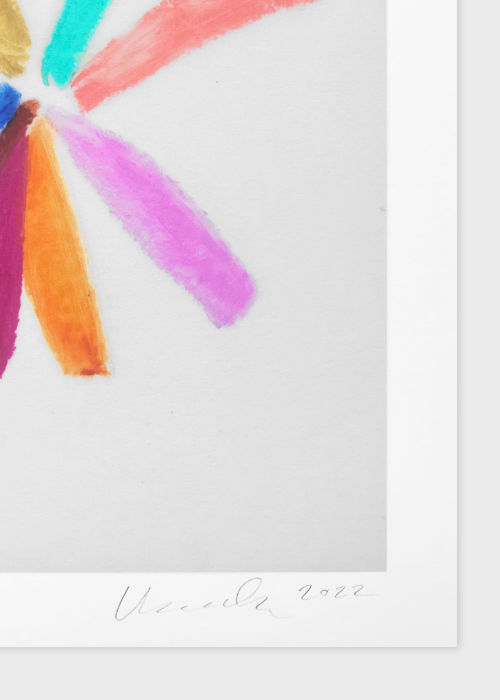 Please note, this product is excluded from promotions.
'Untitled (Bounce-1), 2022' Print by Vicki Sher
This exclusive limited edition print by Vicki Sher has been produced to celebrate her partnership with Paul Smith, and her solo exhibition 'Colour Compositions' at Paul Smith Wooster Street, New York.
Part of a collection of 10 artworks, this marks only the second time in Vicki's career where she has produced printed works, and a unique opportunity to acquire one of these special pieces.
Paul Smith Presents: A Vicki Sher Exhibition In NYC's SoHo
As Vicki Sher's 'Colour Compositions' opens at Paul Smith's Wooster Street shop in NYC, we spoke to the artist about her process, where she gets her inspiration from and her "unapologetically joyful" work.
Discover More