Stan Ray is one of those 'if you know, you know' brands. Founded in 1972 in Texas, you could say it is to American workwear what Paul Smith is to British style. And, given the companies were founded around the same time, it feels entirely fitting that a collaboration is now on the cards.

It was Paul's long-time love of heritage workwear that drew him to the collaboration – and Stan Ray's self-proclaimed "minimum fuss and maximum practicality" philosophy is hard to beat. After all, the appeal of workwear is not just its timelessness; it's also how effortless it is to wear.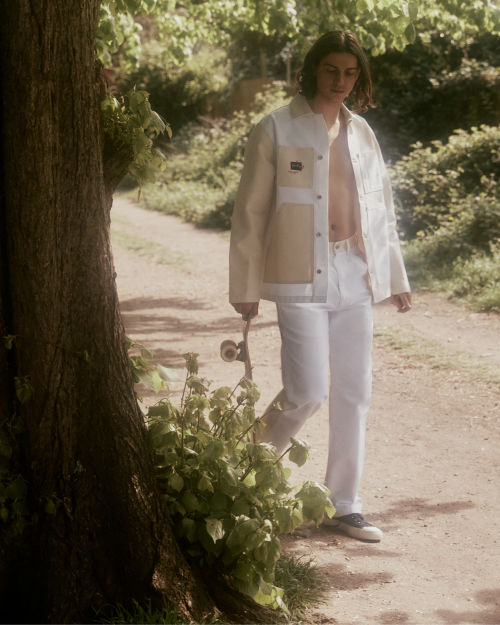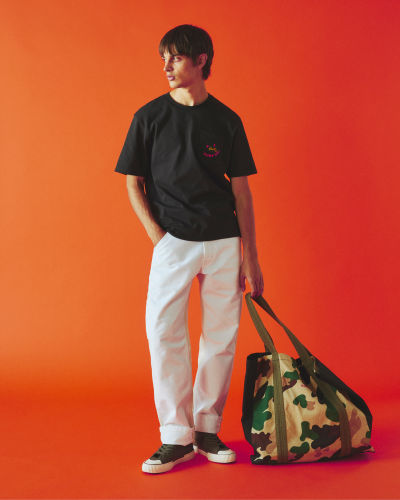 Featuring reworked and patchworked versions of iconic Stan Ray pieces – including the brand's Painter's Pants, Shop Jacket and Fatigue Shorts – the new capsule melds PS Paul Smith Happy's upbeat, light-hearted spirit with the Texan company's down-to-earth attitude.

It would be easy to assume that those disparate codes are at odds with one another. After all, PS Paul Smith Happy is a collection that refuses to take itself seriously; and workwear, as a sartorial genre, is one of the most sober about. That juxtaposition though – marrying pops of colour and print with utilitarian design – is precisely what makes the collection tick.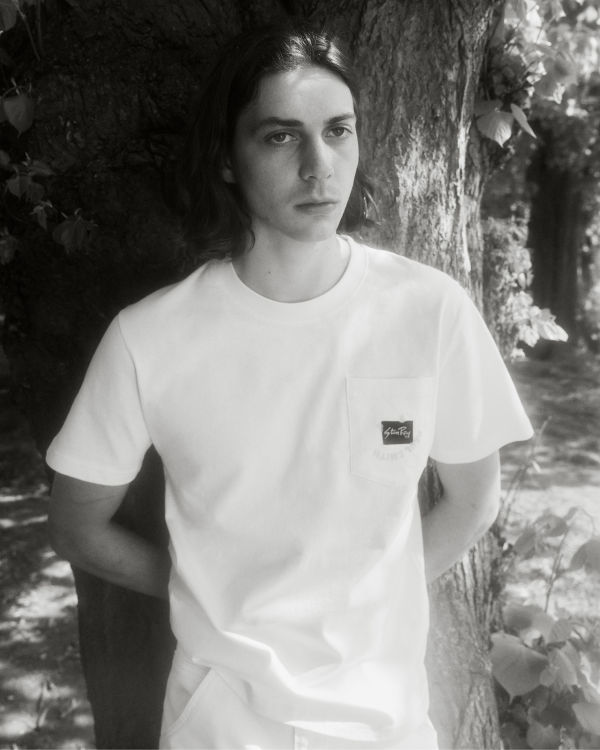 As for the nitty gritty, the collection is made from typically robust fabrics – think along the lines of tough cotton drill, ripstop and military-style sateen (the sort that was historically used for flight jackets). Details like extra pockets, chain stitching and hammer loops cement its workwear credentials, while pieces such as a trucker cap, graphic tees and a tote bag are modern additions.

To put the collection through its paces, we tested it out in action: at the skate park in Lloyd Park in Walthamstow London on a particularly sunny day. Shot in collaboration with streetwear Mecca Parade World, the collection was modelled by skater and musician Francis Peters.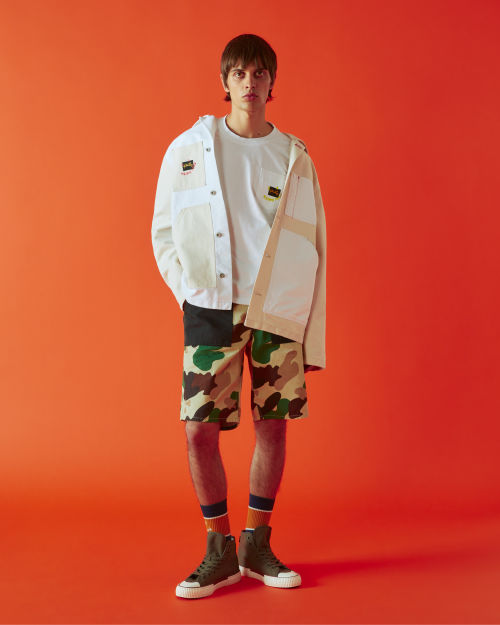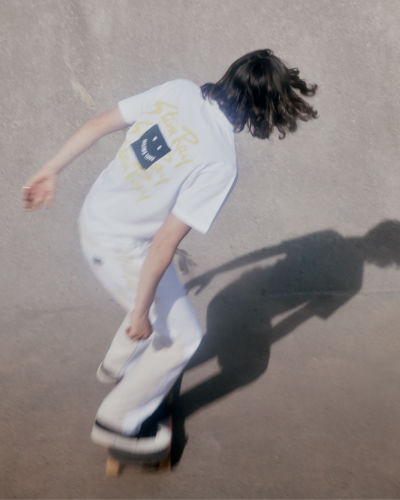 Francis, who hails from Bristol originally, has been skating for most of his life, picking it up when he moved to Yatton at age 10, which boasts an excellent skate park. "It's in the middle of a field. And there was literally nothing else to do," he tells us. "It keeps you focused, it keeps you happy and forces you to pay attention. It's such a fluid activity… I see it as a creative thing really: it's not really a hobby or a sport."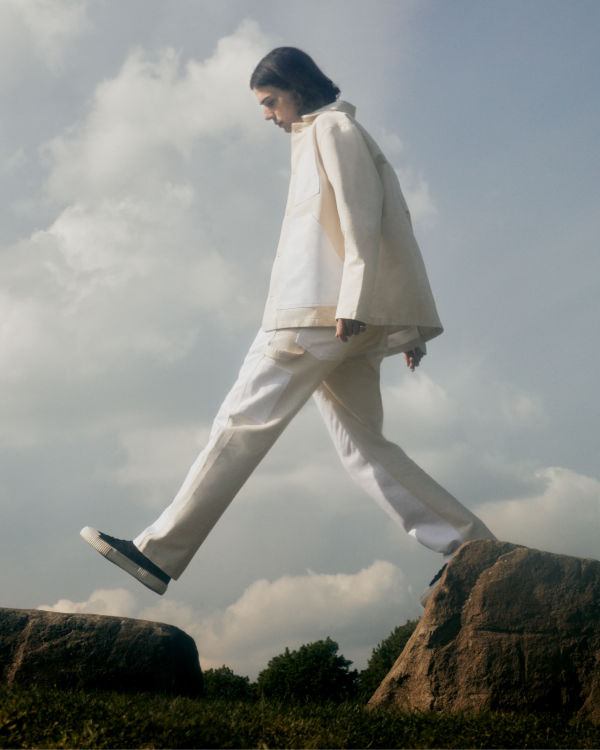 More recently, however, Francis has been putting more time and energy into his music, something he's long nurtured a passion for and chose to study at college. "My dad is a musician, so there was always music around the house," he explains. "I never really got on well at school… but the format of college really resonated with my personality, and I just got more and more into the technology of music."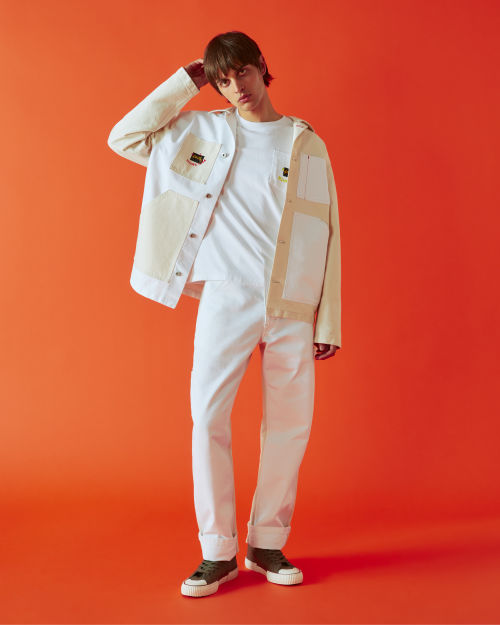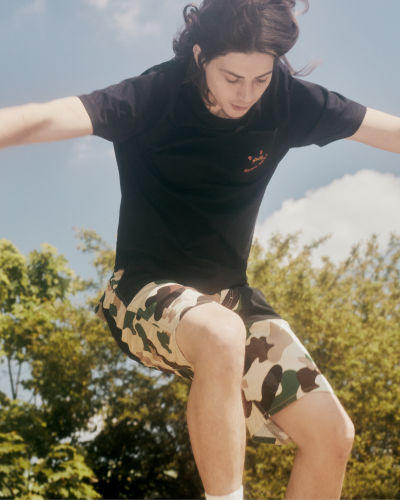 The music he creates these days is largely experimental, he explains, but he's reticent to compare it to skateboarding. "I used to really see the similarity between the two; but I don't feel that way anymore," he explains. "Skating you can just do random stuff, but in music, you have to listen… Even though genres like Jazz break rules, it's actually a very disciplined discipline."

And in that way, it's a lot like designing a collection. There are rules you have to follow, of course, but bend them once in a while, like the PS Paul Smith Happy + Stan Ray capsule does, and the result might surprise you.