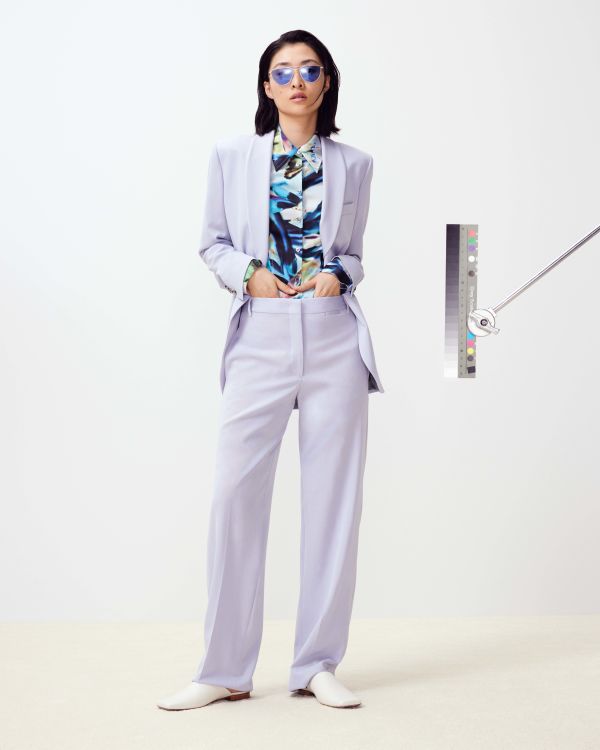 The Women's Presentation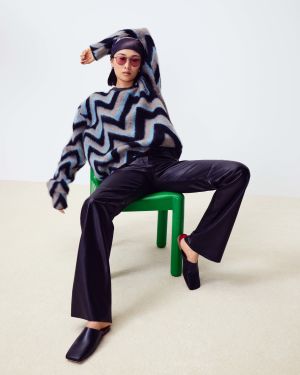 AW22

Unveiled as part of the Paris Fashion Week schedule, the upcoming Paul Smith women's collection is an homage to avant-garde, surrealist and New Wave cinema.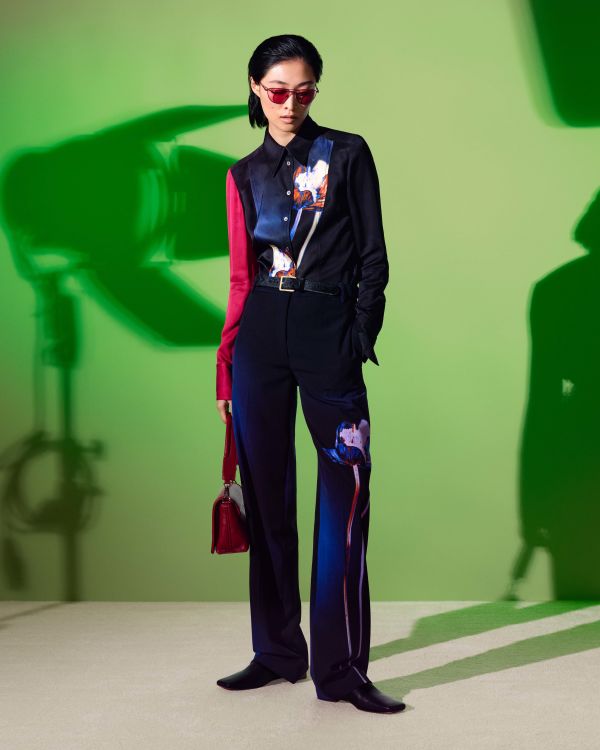 The Inspiration
The big screen served as the starting point for Paul Smith's AW22 collections, drawing on the work of some of film's greatest directors and auteurs. The likes of David Lynch, Wong Kar-wai and Stanley Kubrick - as well as the cinematic styles they pioneered - inspired everything from the prints to the colour palette.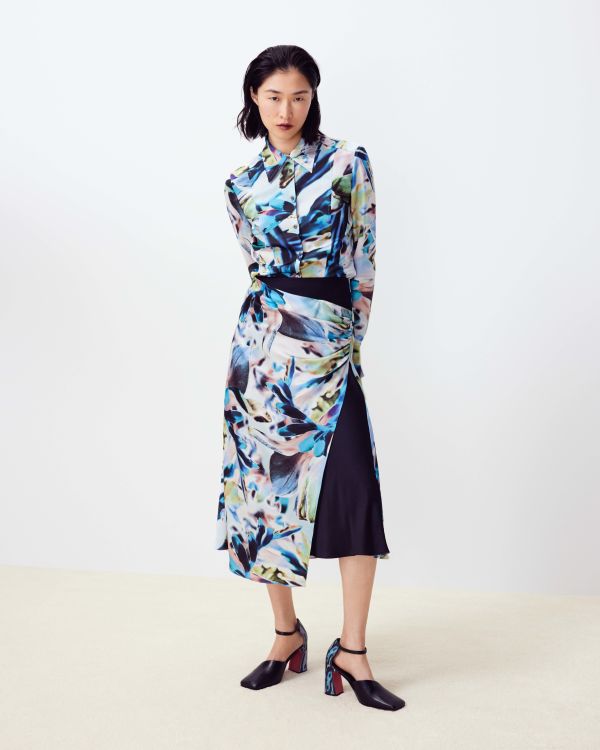 The Prints
It wouldn't be a Paul Smith collection without a generous bunch of florals and they're in full bloom here, ranging from the ditsy, 1990s-esque Twilight Floral to the elevated Moonlit Palm Floral. A nod to high-saturation cinema, the Solar Floral print serves as this season's signature, gracing satin shirts, skirts and dresses. And for fans of graphic, geometric prints, the surrealist-inspired Zig Zag is a tribute to the iconic red room in David Lynch's Twin Peaks.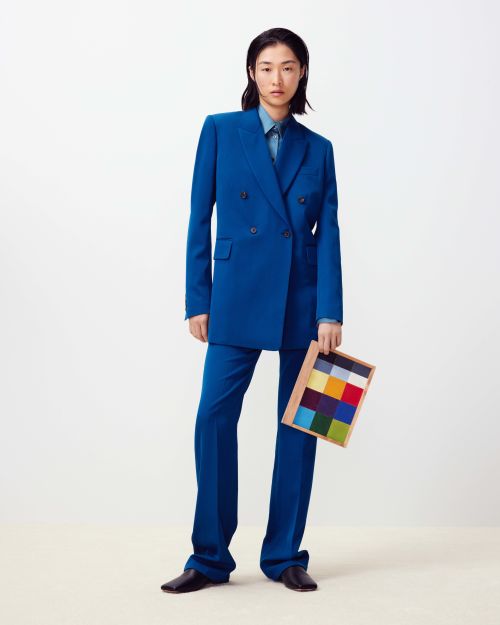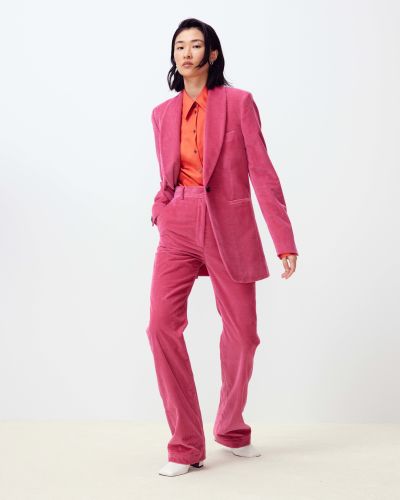 The Tailoring


You can always expect a Paul Smith collection to have a strong suit showing - and this collection doesn't disappoint. With a sleeker, more defined structure, the tailoring this season is designed to follow the natural lines of the body, with gently curving lapels making them especially suitable for evening. Dressing up has never looked so effortless.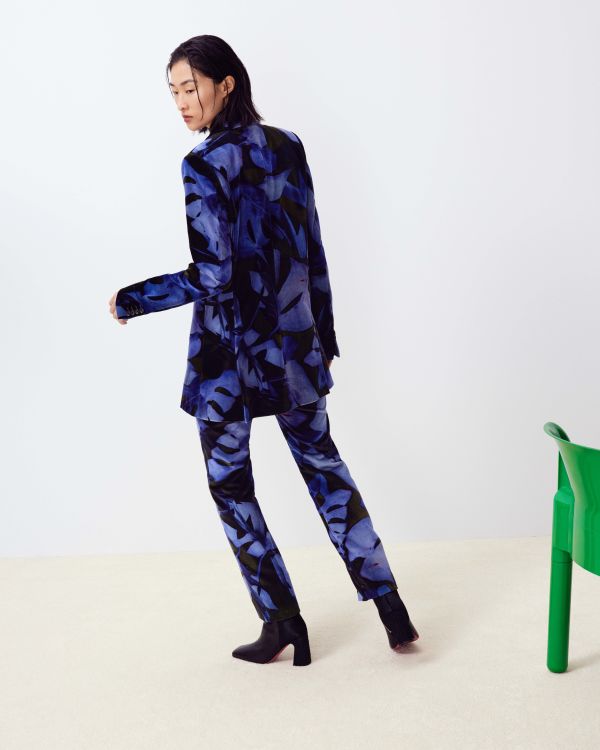 The Fabrics
Never underestimate the importance of fabrics, especially in autumn and winter, when plush, luxurious materials - the sort you can swathe yourself in - are given their time to shine. This collection boasts a plethora of them, including soft cashmere, draped satin, fluffy mohair, snug shearling, rich Nappa leather, sophisticated jacquard velvet and sleek crepe jersey.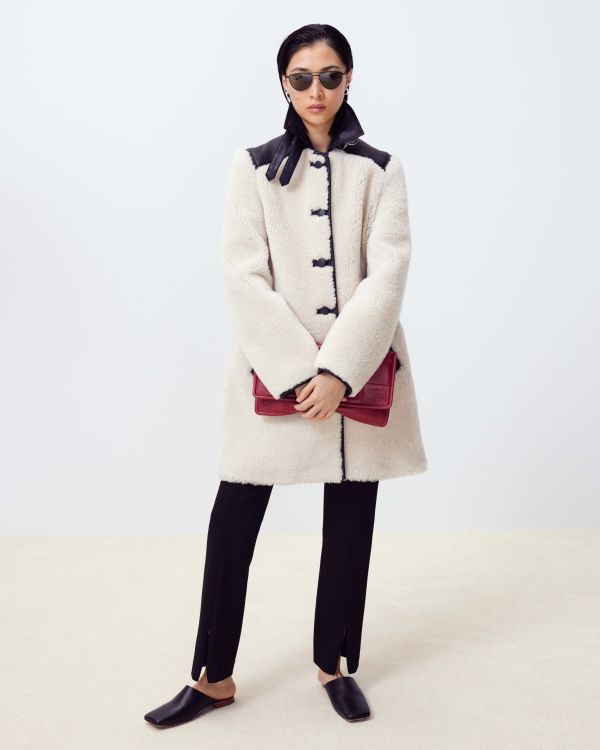 The Outerwear
There's plenty to get excited about in the coat department, too - not least this impossibly fluffy shearling car coat, complete with subtle leather detailing. But there's also a structured (and, if we do say so, sophisticated) take on a double-breasted greatcoat in gingham as well as cropped bomber and trucker jackets, a corduroy and leather trench coat and, well, we could go on…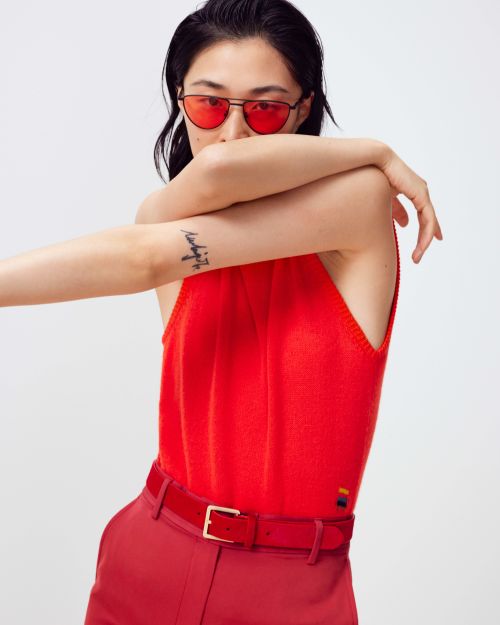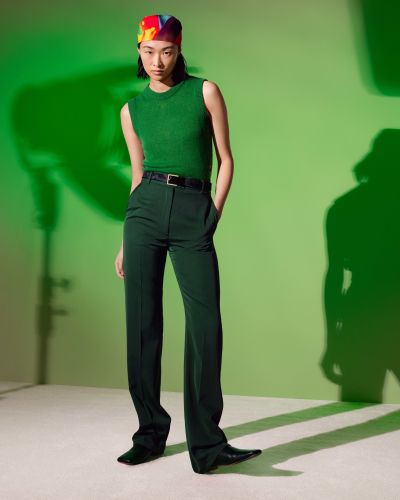 The Colours

It's safe to say Paul Smith collections are more colourful than most. This season is no exception with the palette reflecting the changing tone of film through the ages. For those less familiar with the minutiae of cinematic history, that means sepia and icy neutral tones through to vivid technicolour blues, greens and reds.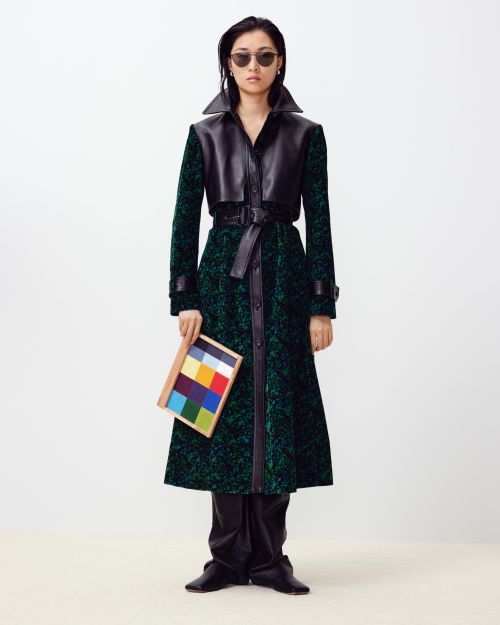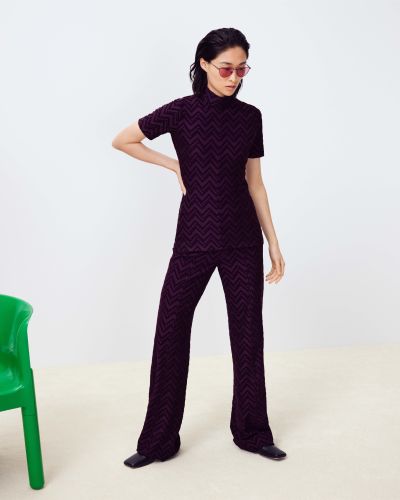 The Silhouette


If this collection could be summarised succinctly, the phrase "modern elegance" would likely come to mind. Nowhere is that more apparent than in the silhouettes, which are cleaner, leaner and effortlessly feminine. Look to the kick-flare trousers, panelled dresses and close-fitting, cropped jackets for the proof.
Do you want to keep in touch?