Current Exhibition: Nathalie Kingdon / Walk On The Bright Side
With roots in the South of France, artist Nathalie Kingdon creates "relentlessly optimistic" screenprints that capture the carefree sprit of summer. So much so, that her piece 'One-Piece' has recently been selected for inclusion in the Royal Academy's prestigious Summer Exhibition this year.
Her new exhibition at our Borough Yards shop will feature a hand-picked selection of Nathalie's work – including 'One-Piece'– as well as an exclusive print made using snippets of a vintage cycling magazine found in Paul's office.
The exhibition is open at Borough Yards until 28 September 2023.
Discover More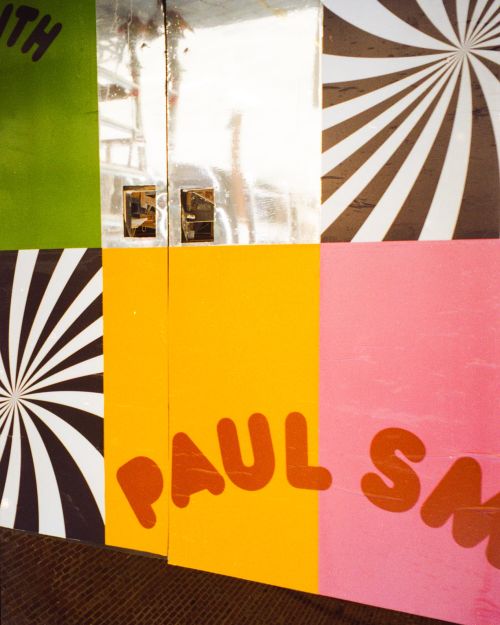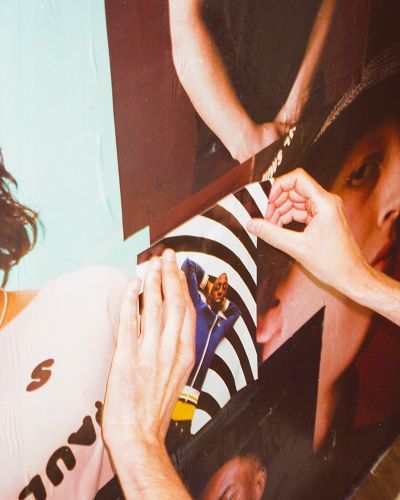 Mirroring the bustling energy and ever-changing nature of the market, the shop is fitted out with a mixture antique furniture, functional metal racking and shipping palettes. Inside, shoppers will find an eclectic collection of clothes, shoes and accessories, plus artworks, oddities and other objects sourced from far and wide.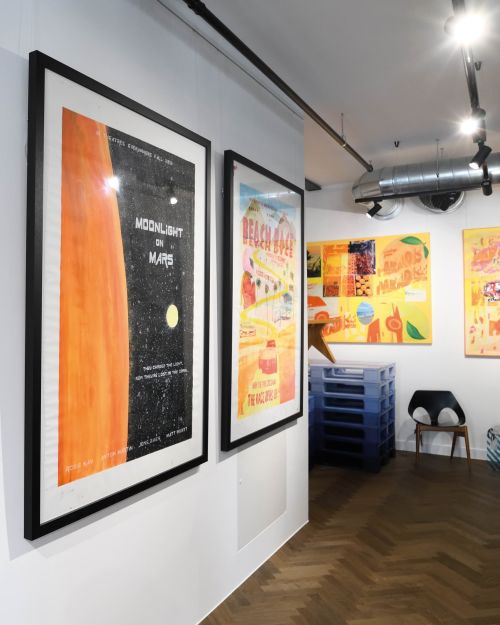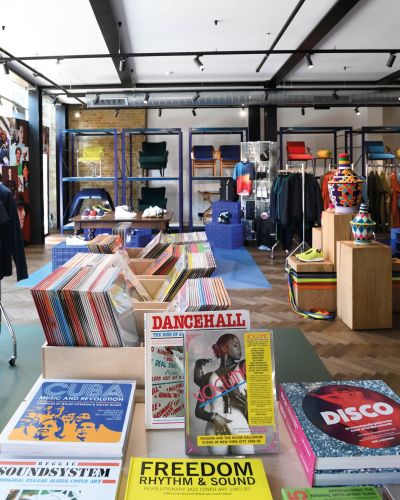 Playing, once again, on the market stall theme, a collection of records and books selected by London's best record shop, Sounds of the Universe, are also available, along with a limited edition T-shirt.
Discover More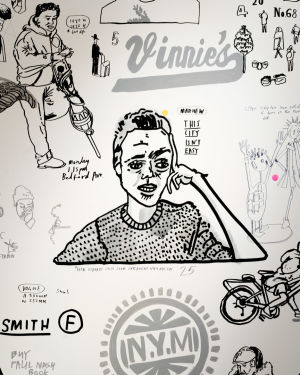 Hello, Williamsburg
Discover Pat Vale and his sprawling new mural the Paul Smith Williamsburg store.
12.21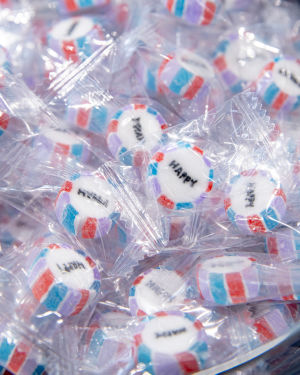 What Makes You Happy?
A tale of two very stylish cities and two very stylish pop-ups. Discover our latest PS Paul Smith Happy pop up shops in Paris and Tokyo.
03.22